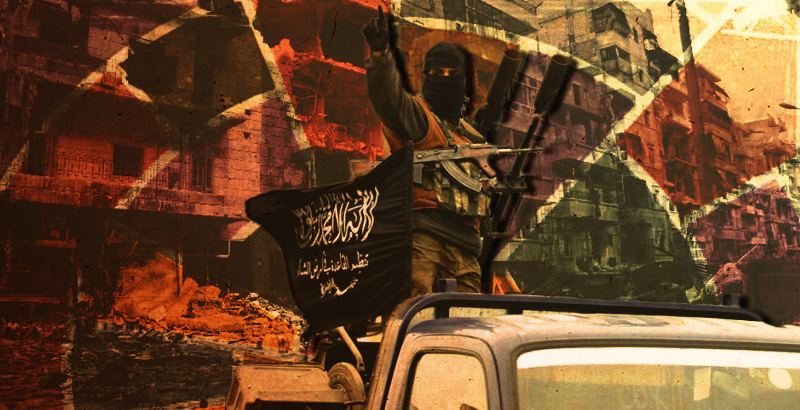 As everybody who reads the mainstream media knows Western states support the 'Syrian moderate opposition' against the 'bloody Assad regime'.
According to the media, the 'opposition' fights for the democracy against some (for sure, minor) number of Syrians in the Assad forces, Putin's army and numerous 'foreign mercenaries' sponsored by Iran.
The UK has recently resumed a military programm to train fighters of the Syrian opposition and NATO Secretary General Jens Stoltenberg has become concerned because Russia's Admiral Kuznetsov heavy aircraft carrier may bomb 'civlians' in Aleppo city. Stoltenberg believes there are no terrorists in Aleppo city, only moderate oppositioneers and civilians.
But what do the numbers say?
According to the pro-Western and pro-'opposition' monitor, the Syrian Observatory For Human Rights, the breakdown of the victims in Syria between September 19, 2016 and October 19, 2016: civilians – 39%, "rebels" – 40%, loyalists – 19%.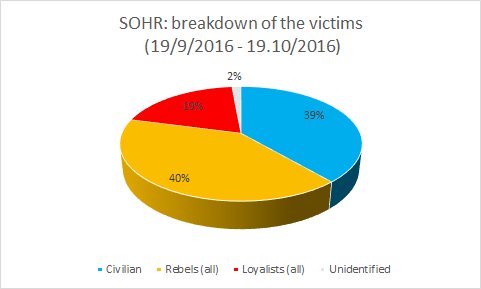 At the same time, the monitor says that 57% of the "rebel" victims were  foreigners. In turn, only 7% fighters of the Assad government were foreigners.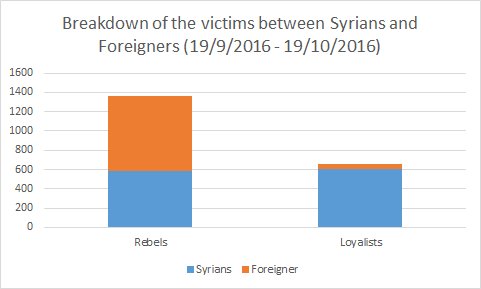 Even according to the pro-'opposition' monitor, over a half of the 'rebels' are foreign mercenaries. Are these guys the same 'locals opposing Assad' that the West supports in Syria?
The same situation was observed in Libya when Western-backed terrorits were overthrowing the Gaddafi government. Thus, it's pretty clear that the West's states implement a mechanizm of involving foreign terrorists and mercenearies every time when they need to support a 'democratic rebellion' somewhere.