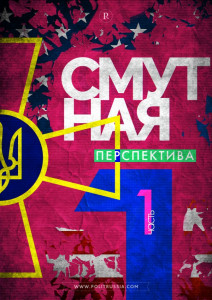 Original by Yurasumy published by politrussia.com; translated from Russian by J.Hawk
Ukraine is preparing for war. This much is obvious, and there are many indicators that the Ukrainian Armed Forces (UAF) are being reformed to meet certain long-term objectives. Generals and regime leadership talks of a 3-5 year reform period, after which the UAF will adopt a new form and be ready to carry out new missions.
Let's try to analyze them.
During an annual meeting with UAF senior command staff which is held during their professional holiday, namely the Fatherland Defender's Day, Ukraine's president Poroshenko said:
"We have increased real rather than paper strength of the UAF, established force groupings which cover the most dangerous directions, including Crimea and the unrecognized Transnistria."
This sentence is interesting for many reasons, and it was the reason I decided to take a closer look at Ukraine's new military doctrine and reforming the armed forces in order to implement the doctrine.
Donbass War Lessons
In order to understand UAF's internal transformations, we have to start with the past. When in March 2014 the "temporary" president of Ukraine Aleksandr Turchinov announced a "March East" (Drang Nach Osten), Ukraine's military wasn't ready for it. Technically or…geographically. Ukraine's garrison network was inherited from USSR, and the majority of regular units were located on the west bank of Dnepr or in the river's immediate vicinity. There was no regular army on the Donbass. The closes brigade was the 92nd Mechanized south of Kharkov.
This is why the march on Donbass proved a serious test for the UAF which did not pass it. It forced Ukraine's "patriots" to blame Yanukovych in deliberately destroying the army. They were right, the army was being destroyed. But it was not Yanukovych's fault.
In accordance with the UAF organizational concept of 2009, after 2012 it was supposed to consist of three corps:
8th Army Corps: 1 tank, 1 mechanized, 1 airmobile, 1 artillery brigade
6th Army Corps: 2 mechanized, 1 light, 1 airmobile, 1 artillery brigade.
13th Army Corps: 2 mechanized, 1 light, 1 airmobile, 1 artillery brigade
This is why the 17th Tank Brigade was disbanded during Yanukovych's rule, with its equipment to be sold off (starting with Congo). All of this was conceived during Yushchenko's rule, and Ukrainian "patriots" blaming Yushchenko have no basis in fact.
The "destruction" of the UAF was planned a long time ago by Ukraine's third president. It's just that at the time the country had a very different military doctrine. Washington did not plan to use the UAF against Russia since Ukraine refused to support Saakashvili's adventurism in 2008. But since the US never gives you money without expecting something in return, a decision was made to finally destroy this "ballast" which was weighing down Ukraine's rotting economy.
But events took a different turn. Which instantly changed the UAF and the military doctrine.
The events of 2014 unfolded rapidly. At first, it was planned to deploy all units along the Russia-Ukraine border to prevent an "invasion" which never came. And which most likely was never planned, even though it was hoped for across the ocean.
After that, Ukraine' army was pulled, contrary to the Constitution, into a military confrontation against the people of the Donbass who armed themselves. The first phase of the civil war in Ukraine thus began, with an invasion by its own armed forces (as crazy as it sounds) of its own territory which refused to subordinate itself to a government which unlawfully seized power.
The UAF could not rely on any existing garrisons or supply bases to support its deployment and concentration. All that was made worse by the catastrophically poor equipment condition and shortages. Consequently each brigade conducted its mobilization very slowly and sent hastily assembled subunits to the front (usually by battalions or, using the US example, battalion teams). It led to subunits of the same brigade often fighting very far away from one another which led to command confusion and in many respects predetermined the campaign's outcome.
The defeated Ukrainian army decided to return to using complete and fully staffed brigades as part of "sectors" (corps). In other words, individual front sectors hold units attached to the same operational command (an idea which still has not been fully implemented) where sufficient horizontal ties have been organized during service (the principle of assigning officers to posts within the same brigade throughout their career progression).
A genuine reform began after the 2014 summer defeat. By the end of the year, the UAF at the front and in the rear areas entered into a transformation process which still is not complete. The transformation affected not only military doctrine but also equipment and operational concepts. The US practice of using separate tactical teams was abandoned in favor of returning to using permanently established units, namely brigades and corps.
Unit dislocation
I won't comment on the already obvious fact that Russia is named the most likely adversary in Ukraine's new military doctrine. Obviously the Kiev authorities can't be expected to come up with anything different. Let's look at how that doctrine is being implemented and how it affected the state of the armed forces.
If one is to look facts in the eye, it's clear that the new doctrine which was announced at the end of 2015 entered implementation much sooner. All the transformations correspond to the document which was prepared in early September 2015 and adopted by the Verkhovna Rada at year's end.
If one looks carefully at the document, it's clear that the bases for new UAF brigades were not chosen by accident and…they have no relation to the war on the Donbass. Here's the list of UAF's brigades as of late 2015. For convenience and to improve understanding, I'm listing them in accordance with their "operational commands" (newly formed units deployed after the summer 2014 campaign are in bold).
Operational Command North:
1st Separate Tank Brigade, Goncharovskoye, Chernigov Region
14th Separate Mechanized Brigade (formed from the disbanded 51st Sep. Mech. Bde), Vladimir Volynskiy, Volhyn Region
30th Sep. Mech. Bde, Novograd Volhynskiy, Zhitomir Region
72nd Sep. Mech. Bde, Belaya Tserkov, Kiev Region
26th Artillery Bde, Berdichev
43rd Sep. Arty Brigade, Devichki, Kiev Region (possible use by OC South)
95th Sep. Airmobile Bde, Zhitomir
Operational Command South
17th Sep. Tank Bde, Krivoy Rog, Dnepropetrovsk Region
53rd Sep. Mech. Bde, Severodonetsk, Lugansk Region
54th Sep. Mech. Bde, Artyomovsk, Donetsk Region
56th Sep. Motorized Brigade, Mirnoye, Zaporozhye Region
58th Sep. Mot. Bde, Konotop, Sumy Region
92nd Sep. Mech. Bde, Kugino-Baskhkirovka, Kharkov Region
93rd Sep. Mech. Bde, Cherkasskoye, Dnepropetrovsk REgion
27th Rocket Arty Bde, Sumy
55th Arty Bde, Zaporozhye
207th Rocket Army Reg't, Kremenchug
25th Sep. Airmob. Bde, Gvardeyskoye, Dnepropetrovsk Region
81st Air Assault Bde, Konstantinovka, Donetsk Region
Operational Command South
28th Sep. Mech. Bde, Chernomorskoye, Odessa Region
57th Sep. Mot. Bde, Kirovograd
59th Sep. Mot. Bde, Gaisin, Vinnitsa Region (HQ), Kotovsk, Odessa Region (2 battalions)
40th Sep. Arty Bde, Pervomaysk, Nikolayev Region
79th Sep. Airmob. Bde, Nikolayev, Bolgrad
Operational Command West
10th Mountain Assault Bde, Kolomyya, Ivano-Frankovsk Region
24th Sep. Mech. Bde, Yavorov, Lvov Region
128th Sep. Mech. Bde, Mukachevo, Transcarpathia Region
44th Arty Bde, Lvov Region
15th Rocket Arty Reg't, Drogobych
80th Sep. Airmob. Bde, Lvov, Chernovtsy
As we can see, the former three corps were transformed into four commands. Each against its own personal enemy:
North: Belarus
West: Poland, Hungary, Romania
South: Transnistria
East: Russia
OC East zone of responsibility also includes the Crimea isthmus which makes perfect sense in that concept.
Each command is de-facto a corps (except for East) with three mech brigades, one artillery brigade, a rocket artillery regiment and a reconnaissance battalion.
The most dangerous directions, from Kiev's point of view, are also covered by one tank brigade each. The 17th is in OC East and can be used against the south of Russia, Crimea, and Transnistria, and the 1st can quickly reinforce the corps operating against central Russia and Belarus.
In addition, each corps also includes one "rapid reaction" brigade which are no longer airmobile but whose concept resembles the US Stryker brigades (mobile strike units in order to cover flanks, raid rear areas, cover the deployment of main forces).
So what do we see? Most of the new brigades have been formed facing Russia and Transnistria. With Belarus included, some 80% of Ukraine's armed forces are deployed against these three actors. The new units were deployed on the basis of that military doctrine which was not yet officially adopted yet. There are no accidents here, everything has been thought through with far-reaching objectives in mind.
These objectives are not the war on the Donbass, or rather not only the war on the Donbass. Which is why here we examine UAF's organization and deployment on the basis of certain future, post-war, considerations.
As we can see, OC East will include two complete corps.
One should cover the Sumy and Kharkov region (58th, 92nd, and 93rd Mech, 25th Airmob). The 43rd Arty Bde is formally located within OpCommNorth, but its location is ideal for its deployment as part of East. The 27th Rocket Brigade (Sumy) will likely soon be split into two regiments. One will remain in Sumy and the other will be deployed to support North units. It's an inconvenient location for the brigade, but with money being tight nothing can be done.
The second corps is supposed to cover Donbass and Crimea (53rd, 54th, 56th brigades and 81st Air Assault). These are all new units. The corps is supported by the 55th Arty Bde and 107th Rocket Reg't.
Things are a bit worse with OC South. Initially only the 28th Mech and 79th Airmob brigades were based there. To bring them up to corps strength, two motorized brigades were formed, 57th in Korovograd and 59th south of Vinnitsa. The 40th Arty Bde will be based in Pervomaysk, Nikolayev region, and while there is nothing to form a rocket regiment out of, it most likely exists in the plans. If needed, the corps can be reinforced with the 17th Tank Brigade.
It would appear that the tank brigades and the 19th Rocket Brigade are some kind of central command reserve, and they can be partially or fully redeployed to reinforce a command.
OC West was overly saturated with units, in Kiev's view, which is why the newly formed 14th Mech. Bde was transferred to OC North while retaining the 24th and 128th Brigades as a "core" and including the new 10th Mountain Bde in the corps organization. Its artillery includes the 44th Arty Bde and 15th Rocket Reg't.
OC North covers the capital and monitors the border with Belarus. There are two dangerous directions. From the direction of Brest, where the 14th Mech Bde is lcoated, and along the border of the Chernigov Region which should be covered by "Kiev garrison" units, namely the 72nd and 30th Mech Bdes and 26th Arty Bde. Rocket support will likely come from Sumy, particularly since the main theater of possible military operations of OC North will be in the area of Chernigov and Sumy regions. The Kiev garrison proper consists of units subordinated to the central command: 1st Presidential Reg't and the 101st General Staff Protection Brigade.
Special Operations Command
They are being formed on the basis of 3rd and 8th Special Purpose Regiments of the General Staff.
In general, we can see the Kiev regime build a new army. Its strength will be doubled (howitzer artillery more than doubled). Given the specified timeline of reform implementation (3-5 years) and current events, it's doubtful the UAF is ready to fight right now. In fact, any fighting now means delayed implementation of reorganization plans.
Isn't that why Washington "fell in love" with Minsk Agreements and is trying to negotiate with Moscow a breather for Kiev?
Judging from everything, the main concept presupposes the army being ready to launch one but powerful blow to crush Novorossia's armed forces or to draw Russia's regular forces into a war, forces the UAF could never stand up to but whose introduction on Donbass or Ukraine soil would mean a US geopolitical victory, against the backdrop of complete destruction of "Ukraine as not-Russia."
How they will attempt to reach that objective and with what forces will be addressed in the second part of the article dedicated to tactical organization and technical capabilities of Ukraine's "future" armed forces.