The EU imposed sanctions on the own citizens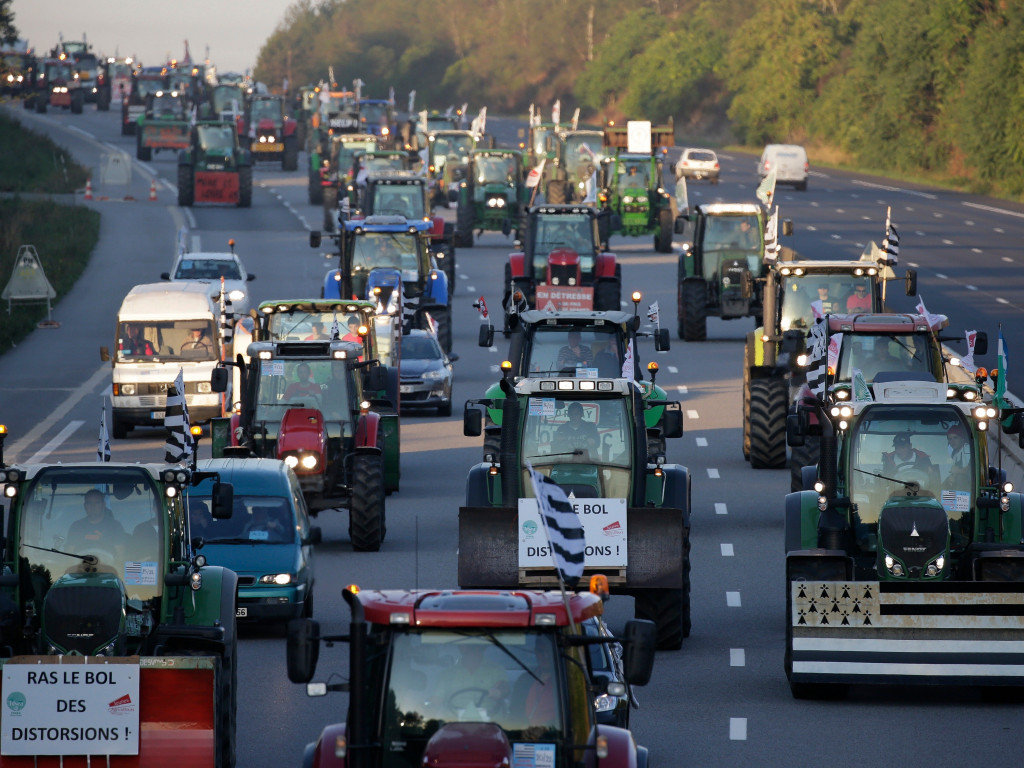 This article originally appeared at Rusplt, translated by Olga Seletskaia exclusively for SouthFront
More than a thousand tractors, fifty buses and the same number of cars are moving to the French capital. On Thursday French farmers decided to protest against the situation in the agricultural sector of France caused by the Russian food embargo. According to the police, first the tractors will fill up the traffic on the main highways to Paris – A13 , A10 , A6 , A1 , A4. And then they will move to the streets of Paris.
According to RIA "Novosti", the busiest highway is the highway A1; and 403 tractors and 15 buses will take A1 to Paris. The capital region authorities advised the residents not to use private transport if possible, but rather use the public transportation. Farmers' protests against low purchase prices are being held in France from mid-July. Earlier, the protesters were repeatedly blocking roads and erecting barricades. The Government already admitted that the French pork market is experiencing a negative impact of the Russia's food embargo. French Agriculture Minister Stephane Le Fol, wants to discuss the situation on the Russian embargo with his European counterparts in late August.
In August 2014 Russia restricted imports of food from the countries that imposed sanctions against the RF, including the United States, EU Member States, Canada, Australia, and Norway. Meat, sausages, fish and seafood, vegetables, fruits, and dairy products are under the ban. In June 2015, Russia extended the embargo till August 5, 2016 in response to the extension of sanctions against Russia.