Syrian rebel has accidentally blown himself and his comrades up by taking a selfie with a mobile phone rigged to an explosive device.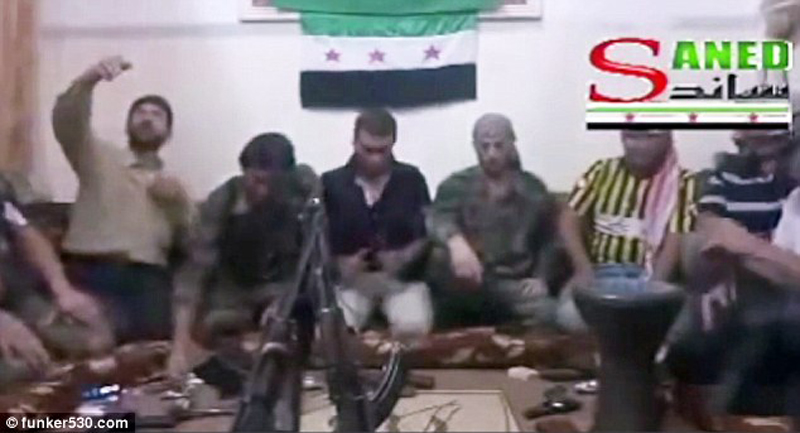 A member of a 'moderate' opposition, the Free Syrian Army (FSA), accidentally blew himself and his comrades up, trying to take a selfie.
Judging from footage of the incident, published online, the man seems to have forgotten that his mobile phone was previously programmed for blasting an explosive device. For this reason, at the time when he pressed the button to take a photo, an explosion occurred.
Judging by the fact that the camera survived, the explosion was not very strong. Meanwhile, a fate of the unsuccessful photomodels is unknown.