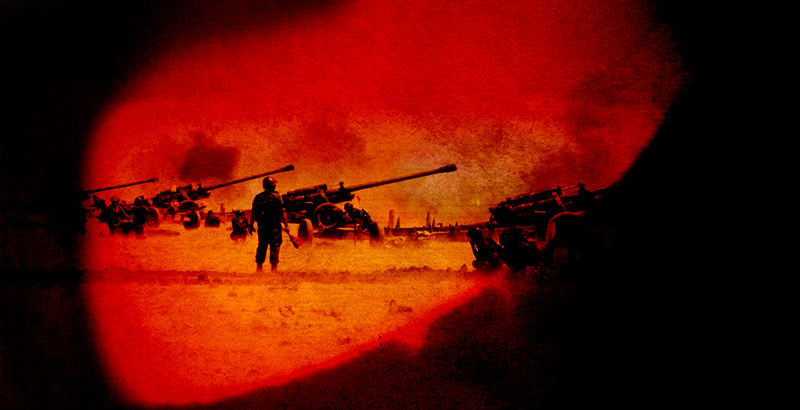 The Syrian Arab Army (SAA) supported by the Social Nationalist Party (SSNP) abd the National Defense Forces (NDF) took control control of the strategic village of Arafat in the Jubb Al-Ahmar in the Latakia Governorate's northeastern countryside. It's the area of the Prophet Jonah Mountains (Jabal Nabi Younis).
Before the Syrian forces liberate the village, it had been controlled by the Syrian Al-Qaeda group "Jabhat Al-Nusra, the Free Syrian Army's "Liwaa Suqour Al-Ghaab", and Harakat Ahrar Al-Sham.
Separately, the SAA and itse allies captured the villages of Raweesat Sheikhou and Katf Al-Salat in the Prophet Jonah Mountains.
As a result of these developments, the Syrian forces are now within 20km of the Turkish border and less than 15km away from the city of Jisr Al-Shughour.