Dear friends,
This weekend, SouthFront won't be able to release a video from the series, called "Russia Defense Report".
Since early March, SouthFront has been under a stiff pressure from different sides.
Today, the complicated situation in the project, in general, and some technical problems with our video production don't allow us to release a new "Russia Defense Report" video about the modernization program of Su-25 attack aircraft. We expect that SF Video Team will be able to finish and release this video about the middle of next week.
SouthFront will make every possible effort to keep the production of the high number of high quality content. However, it won't be possible without your help.
However, If we dont find resources to maintain full scale video production and solve technical problems, that are obvious for any production team, SouthFront will be pushed to decrease video production, significantly.
Please, support the project in these difficult times:
Donate via Tinypass (Piano)
This systems accepts all types of cards, PayPal, Amazon Payments, bitcoin (FAQ is under the main text, in P.S.)
You can subscribe for a monthly donation of $15 (or any another amount) OR make one time donation by clicking buttons below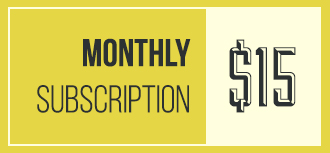 Patreon
Donate via SouthFront's Patreon account (click here)
BTC
Bitcoin: southfront90@list.ru
Adress for BTC: 1PvKhgVDoXp96Yyp7Pgs5uMPkChSMA2G5n
Payza
southfront80@list.ru
Sincerely yours,
SouthFront: Analysis & Intelligence Team
P.S. How to donate via Tinypass (Piano):
1) One time donation
2) Monthly subscription