Dear friends,
Last months, SouthFront faced stiff pressure from the ill-wishers and corporations. Our PayPal account was banned as a result of unlawful actions of the PayPal payment system, and a new wave of information attacks against SouthFront started in May.
Despite the constant pressure on the project and a narrow flow of donations, the SouthFront Team avoided the decrease of production and  is continuing and further provide high quality analytical content, videos, graphics.
However, our capabilities to keep the project alive are constrained. The SF Video Team is incurring bills and can't spend anymore of their own money on producing content.
The PayPal account has been the main project's tool to collect donations and SouthFront has collected almost nothing since May 13. Furthermore, the project did not run a donation campaign in May.
NOW THE SITUATION IS CRITICAL.
The project will not be able to continue our work, and provide the high volume of content that you have come to expect, without your support.
We kindly ask you to support SouthFront in these difficult times. Your help is our only hope.
You can find available ways to donate below:
If you have technical problems with making donation, please, write to info@southfront.org to get detailed help.
Donate via Tinypass (Piano)
This systems accepts all types of cards, PayPal, Amazon Payments, bitcoin (FAQ is under the main text, in P.S.)
You can subscribe for a monthly donation of $15 (or any another amount) OR make one time donation by clicking buttons below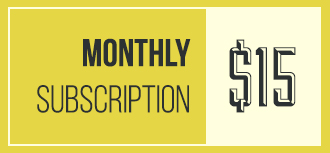 Patreon
Donate via SouthFront's Patreon account (click here)
BTC
Bitcoin: southfront90@list.ru
Adress for BTC: 1PvKhgVDoXp96Yyp7Pgs5uMPkChSMA2G5n
Payza
southfront80@list.ru
Sincerely yours,
SouthFront: Analysis & Intelligence Team
P.S. How to donate via Tinypass (Piano):
1) One time donation
2) Monthly subscription