South Ossetia under Russia's protection: 7 years without war
Originally published by Politrussia.com
Translated from Russian by J.Hawk
Georgia's army shelled Tskhinval and attacked South Ossetia. It occurred on the even of the Beijing Summer Olympics. While the countries of the world are supposed to forget weapons exist during the Olympics, Georgia used them.
Russia did not remain uninvolved in Tskhinval's fate. The attack on the city and the killing of Russian peacekeepers resulted in Russian troops being introduced into the region. Georgia's then-president's Mikhail Saakashvili's statements all contained the same theme: Russia is the aggressor because of its provocations along the border. But even the West's representatives did not all fall for Saakashvili's words. According to Colonel Wolfgang Richter of the German General Staff who was in Tbilisi at the time, "the Georgians to a certain extent 'lied" about troop movements." Richter said he could not find evidence confirming Saakashvili's claims that "Russian troops moved into the Roksk tunnel even before Tbilisi gave the order to attack." As it happens, the rhetoric used by Saakashvili and all the sworn enemies of Russia has not changed in 7 years. Even today they are accusing Russia of aggression–this time in Ukraine–to conceal their own imperial designs. Saakashvili bears direct responsibility for initiating that conflict. A criminal case has been launched against him in Georgia which he is trying to evade at all costs, including through his appointment to the Odessa Region governorship. He is hiding while continuing to accuse Russia of imperialism.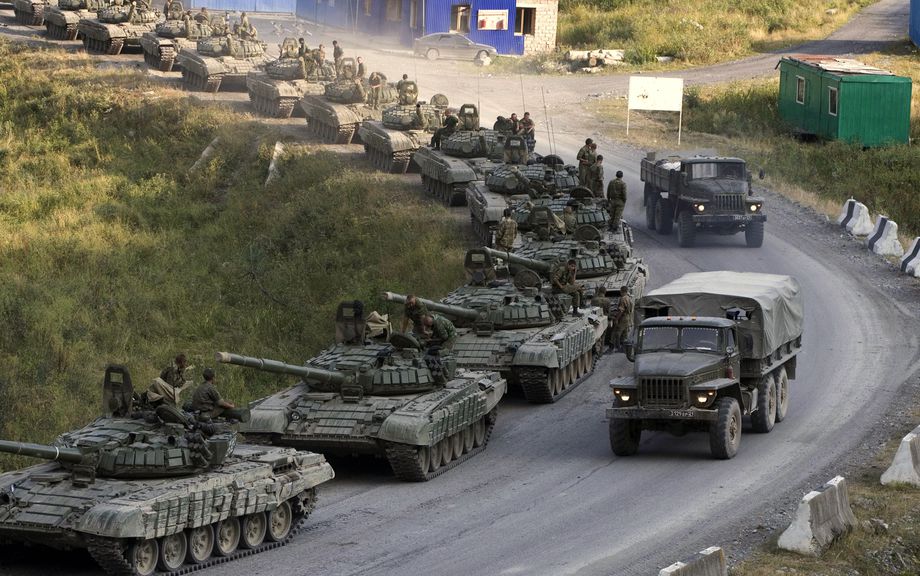 Seven years ago Russia helped preserve South Ossetia's freedom and independence. The main diplomatic consequence of the conflict was Russia's recognition of that country and of Abkhazia. Russia showed it can defend the weak, "the humiliated and offended." Our country showed that its opinion has to be taken into account by the entire world community. As soon as regional security was restored, President Medvedev announced the military operation was over. Nobody issued orders to march on Tbilisi. Only Georgian leaders of that era could think something like that.
Seven years later, South Ossetia is rebuilding and returning to normal life. Its economy is improving and its contacts with Russia growing. Russia is now Abkhazia's and South Ossetia's dependable ally and guarantor of sovereignty. Who knows, perhaps these regions will see a referendum on reunification with Russia in which their inhabitants will want to follow in Crimea's footsteps. The current President of South Ossetia Leonid Tibilov not so long ago declined to rule out a referendum, only noting that one has to wait for the appropriate moment.
The conflict in South Ossetia is a black page in the history of Russia-Georgia relations. And yet already two centuries ago the descendant of a prominent Georgian family Prince Bagration was spilling his blood for Russia, defending our country from Napoleon's hordes, while Georgia itself declared its willingness to become part of Russia.
As Lermontov once wrote:
And God's grace come in
At Georgia! It is blossomed
Since then, in the shadow of their gardens,
Do not fear of an enemies
Behind the face of the friendly bayonets.
The current Georgian elite has done everything to quarrel Russia with Georgia and to put its country on a path of Eurointegration and joining NATO. One hopes it will not be like this forever.