Originally appeared at ZeroHedge
Over the past three weeks there's been a spate of 'mystery' explosions rocking key facilities and military sites in Iran, including a blast two weeks ago that destroyed a building at Natanz nuclear facility.
And now a series of ships at the southern Iranian port of Bushehr have reportedly caught fire under mysterious circumstances. Firefighters on Wednesday struggled to put out blazes on no less than seven ships at the port, as Reuters reports:
At least seven ships have caught fire at the port of Bushehr in southern Iran, the Tasnim news agency reported on Wednesday.

No casualties have been reported so far, the agency said.
#BREAKING: Iran says at least 7 ships have been burnt after a large fire at the Bushehr port in southern Iran. The cause is unknown pic.twitter.com/ovH66W9XnR

— Amichai Stein (@AmichaiStein1) July 15, 2020
This marks at least a half-dozen strange blasts and fires at missile sites, hospitals, and sensitive military locations across Iran, mostly concentrated near Tehran.
As we've noted recently, major media in the West – including The New York Times – have begun to speculate that the 'random' explosions are anything but: instead, there's growing attention focused on the likelihood of Israeli or US intelligence sabotage.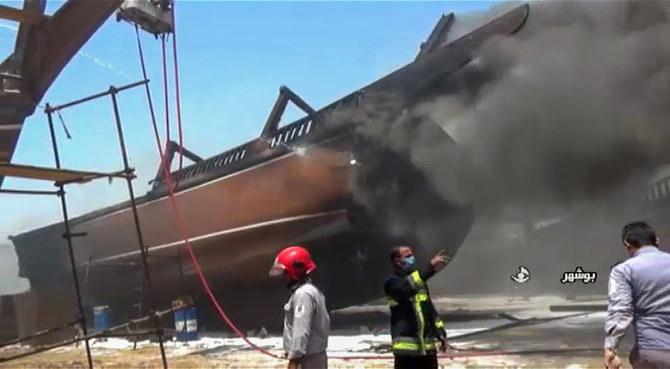 There's also the possibility of domestic terror groups and well as Iranian opposition and revolutionary paramilitary groups causing havoc at Iranian sites.
One prominent group which has conducted assassinations of Iranian officials in the past while seeking to bring down the regime is People's Mujahedin Organization of Iran, or the Mujahedin-e Khalq.
It should be noted that the Bushehr region is home to a vital Iranian nuclear power plant.
A fire broke out today at a shipyard in Bushehr province – which is also home to #Iran's only nuclear power plant.

An extremely concerning pattern of explosions/fires across Iran over past month. https://t.co/QIXMPLKV2O

— Ellie Geranmayeh (@EllieGeranmayeh) July 15, 2020
Importantly, they enjoy the support of prominent American politicians and officials, and reportedly have ties to Israeli intelligence.
However, Iran has lately sought to downplay a number of the recent blasts and fired. But Iranian officials have also said they are investigating whether they could be under cyber attack from either Israel or the United States. They've vowed to respond if so.