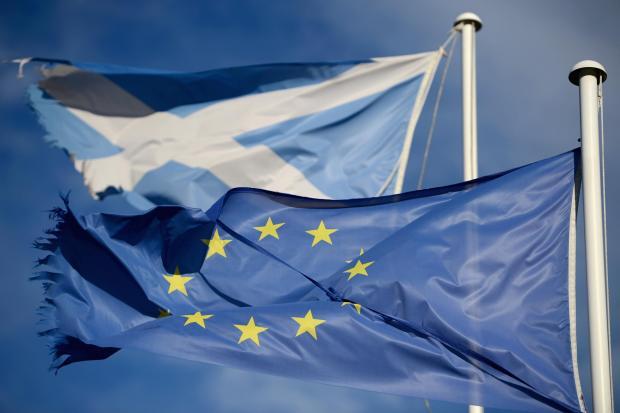 Originally appeared at DWN, translated by Karin exclusively for SouthFront
Scotland could stop the exit of Britain from the EU and veto the referendum on United Kingdom membership of the European Union. A report suggests this possibility. If it comes to a dispute, it could end up at an EU High Court to make the decision about the future of the EU.
Scotland is considering blocking a British EU exit. If it turns out that this is necessary to safeguard Scottish interests, they'll go that way, told the head of the Scottish executive, Nicola Sturgeon, on Sunday BBC. That includes, in case of doubt, a recommendation for the Scottish Parliament to block the necessary Brexit legislation.
The Scots refer their position to an assessment, which suggests the possibility of a veto. However, this approach is only an interpretation of the applicable legal situation. Should it really come to a worsening of the situation, the Brexit is likely to end up in the courts. In this case, it might be interesting to see if at the end an EU high court must decide whether Britain is allowed to leave the EU. The EU supreme courts are bound by a legal mandate to promote the integration of the EU and could stop the withdrawal.
A "No" of the Scottish Parliament would have importance. The complex arrangements for power division in the UK include that regional governments in Scotland, Wales and Northern Ireland would have to endorse such a withdrawal from the EU in London.
In the referendum on Thursday the advocates of British EU exit had prevailed with 52 to 48 percent of the vote. In Scotland, however, 62 percent had voted in favor of remaining in the EU. Sturgeon said she has to stand up for what is in the Scottish interest. When asked whether she could imagine how great the outcry of Brexit advocates could be in the case of a blockage, she said: "I can. It would be comparable with the current outcry of many people in Scotland, where we must now fear to be forced out against our will from the EU. "
Another way for the Scottish might be to let the people vote again on an independence from Britain. Scotland then could stay in the EU, while the remaining countries of Britain could leave. Sturgeon said it was "very likely" that now there would be such a second referendum to come. 2014 Scots had voted 55 to 45 percent against secession.