Originally appeared at ZeroHedge
Iran has launched a major construction project at its controversial Natanz nuclear facility according to satellite imagery featured Wednesday in the Associated Press. Allegedly an underground advanced centrifuge assembly plant is being reconstituted after it was previously destroyed by fire.
A mystery blast and fire on July 2nd had disabled operations at the facility, which later in the summer Iran's Atomic Energy Organization declared was an act of sabotage and not due to an accident. It's widely believed that Israeli intelligence was behind the sabotage to disable advanced centrifuge operations there.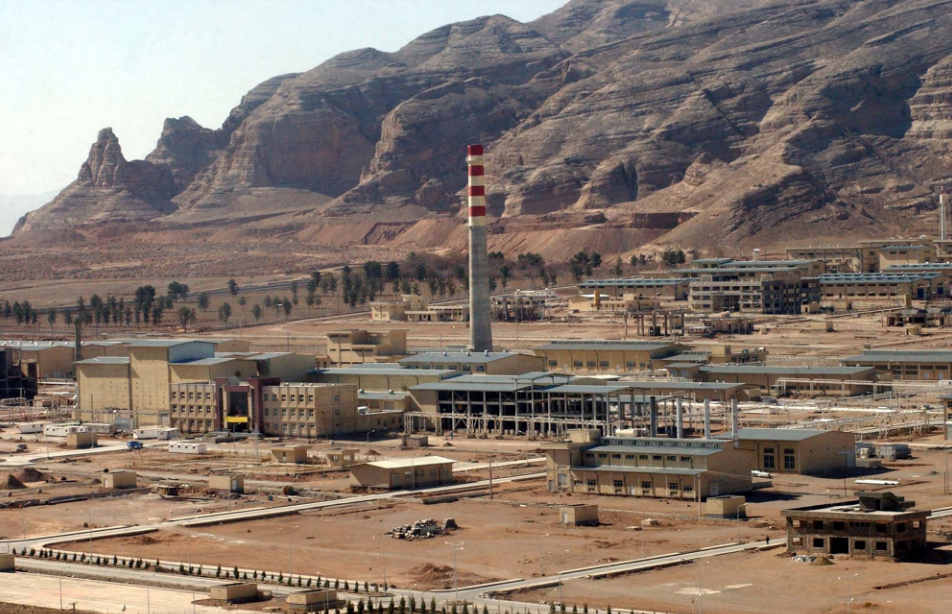 Recall that before and after the fire which caused severe damage, setting back the development of advanced uranium enrichment centrifuges, there was a series of 'mystery' explosions and fires at various military and industrial sites across Iran, raising suspicions of a major Israeli or even US-backed covert campaign to destabilize the country's defense and nuclear energy infrastructure.
While the White House exit from the 2015 nuclear deal (JCPOA) and recent 'maximum pressure' campaign was aimed at derailing what Washington claims are Iran's nuclear ambitions, it appears to have done the opposite and strengthened Tehran's resolve, also while under crippling sanctions.
As the AP underscores, the timing of the construction efforts couldn't be worse for the Trump White House: "The construction comes as the U.S. nears Election Day in a campaign pitting President Donald Trump, whose maximum pressure campaign against Iran has led Tehran to abandon all limits on its atomic program, and Joe Biden, who has expressed a willingness to return to the accord."
Daily, moderate-resolution images from @planetlabs do appear to show construction occurring near the Natanz Fuel Enrichment Plant. Waiting on a high-resolution image to be certain. https://t.co/roh3wJ4Ip1 pic.twitter.com/nYWJwN3ZQj

— Jeffrey Lewis (@ArmsControlWonk) October 28, 2020
The report says further, "The outcome of the vote likely will decide which approach America takes. Heightened tensions between Iran and the U.S. nearly ignited a war at the start of the year." Biden is seen as the candidate most likely to reenter the JCPOA agreement assuming Iran walks back its enrichment to come under caps stipulated by the Obama-era deal.
"Since August, Iran has built a new or regraded road to the south of Natanz toward what analysts believe is a former firing range for security forces at the enrichment facility, images from San Francisco-based Planet Labs show," AP details.
"A satellite image Monday shows the site cleared away with what appears to be construction equipment there," it says of the Planet Labs images.
Iran's leaders have meanwhile maintained its nuclear development is purely for peaceful nuclear energy needs and not in pursuit of nuclear warheads. Historically and into recent times the Ayatollahs have declared nuclear weapons as 'un-Islamic' — though this has done little to convince the US or Israel.
MORE ON THE TOPIC: