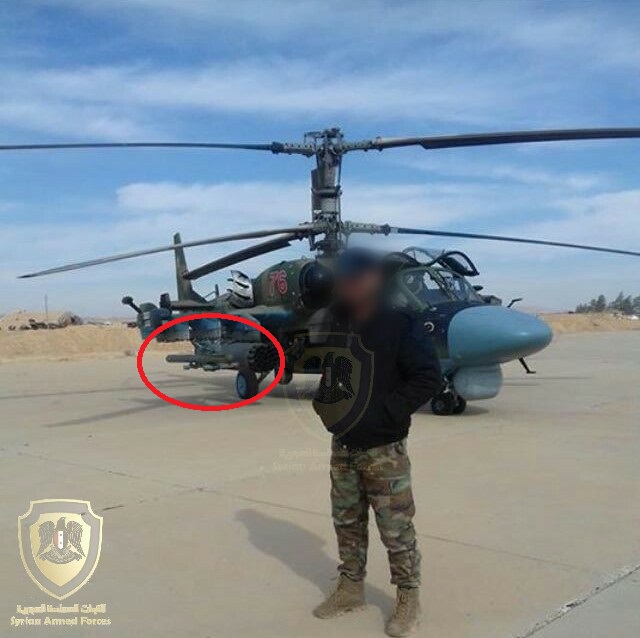 A Russian-made Ka-52 Alligator attack helicopter has been spotted with the Vikhr-1 laser guided anti-tank missile in Syria.
The missile has the maxiumum range of 8-10 km (8 km from – helicopter; 10 km – from fixed-wing aircraft) and can be launched from ships, Ka-50, Ka-52 helicopters, Su-25T and Su-39 aircraft.
The missile has a tandem High-Explosive Anti-Tank (HEAT) warhead and can defeat Explosive Reactive Armor (ERA). It is reported that the Vikhr-1 penetrates up to 1 000 mm of armor behind ERA.
The Vikhr-1 missile is a part of the Vikhr-M system. The system also includes an automatic sight and a depressible launcher.