Collected and analyzed by J.Hawk exclusively for SouthFront
Executive Summary
Even as the airstrikes in Syria are continuing, the Russian military appears to be preparing for all manner of contingencies dependent on the outcome of the multi-party negotiations in Vienna on the future of Syria. These contingencies include reinforcing or rotating the aircraft contingent in Syria, deploying special operations troops to help identify targets and guide aerial and artillery munitions, deploying a ground combat continent to fight alongside the Syrian Army, and even sending the Admiral Kuznetsov aircraft carrier to the Mediterranean or even the Persian Gulf.
Strategic Forces
Location: Plesetsk; Kamchatka
It was a test launch of an operational missile with a payload of multiple training warheads, which struck targets on the Kura proving ground on the Kamchatka Peninsula.
Ground/Airborne Forces
2. Vikhr-1 missile deliveries begin
Location: Izhevsk
Vikhr-1 is a supersonic laser-guided missile with a range of at least 10km developed for use by attack helicopters and light attack aircraft. At least two thousand of these missiles have been ordered by the Russian MOD.
3. Western Military District special operations exercise
Location: Pskov Region
A Western MD spetsnaz unit trained on eliminating terrorist formations and also locating important targets and guiding aerial and artillery munitions against them.
4. 201st Military Base inspection
Location: Dushanbe, Kulyabe, Kurgan-Tyube (Tajikistan)
The 201st Base represents Russia's most important military presence in Central Asia, and activity there is likely connected to Islamic State activization in Afghanistan.
5. Transnistria peacekeeper rotation
Location: Tiraspol
The peacekeeping battalion serving in Transnistria has undergone its annual full rotation, with a new battalion arriving at Tiraspol to assume its peacekeeping duties. The operation was carried out without interference by either Ukrainian, Moldovan, or Romanian authorities.
6. Regimental airborne exercise in Pskov Region
Location: Pskov Region
One of the regiments of the 76th Guards Air Assault Division carried out a full regimental airborne drop and a ground combat exercise as a culmination of the 2015 training year. This is the last major airborne exercise scheduled for 2015.
7. Motorized Rifle Brigade alert exercise in Buryatia
Location: Buryatia
The unspecified motorized rifle brigade was put on alert, carried out a road march, and ultimately performed a live-fire exercise as part of the final annual inspection.
Air/Space Forces
8. Tu-22M3 prepared for Syria airstrikes
Location: Mozdok
A number of sources have indicated that a flight of Tu-22M3 (or M5) heavy bombers has been deployed to the Mozdok air base in North Ossetia, which also functions as a staging point for flights servicing the Russian contingent in Syria. The deployment suggests that these aircraft are being prepared to launch strikes against Syria islamists.
9. Aerial munitions production increase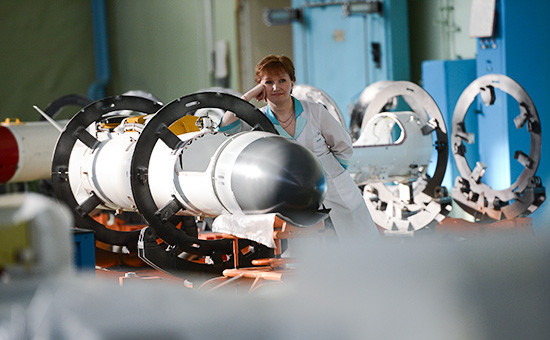 Location: Korolyov, Moscow Region
The increase in the pace of aerial munition deliveries, to the point of munitions plants working on a three-shift basis, has been prompted by the need to replenish the stockpiles of munitions used in the Syria bombing campaign.
10. Two more Su-34 bombers delivered
Location: Lipetsk
The aircraft were assigned to the Lipetsk-based operational conversion unit training crews on operating the bomber. This delivery increases the number of Su-34s in Russian inventory to 76.
Naval Forces
11. Black Sea Fleet missile launches
Location: Crimea
The anti-ship cruise missile live-fire exercise participants included the missile cutter flotilla of the Black Sea Fleet and land-based anti-ship batteries armed with the Bal system firing Kh-35 missiles.
12. Russian Navy to receive 10 Buyan-M ships by 2019
Location: Zelenodolsk
The Buyan-M ships are based on the Buyan missile boats originally built for the Caspian Sea Flotilla and will be assigned to each of the four fleets. Their main armament is the Kalibr missile system recently demonstrated in combat against islamist targets in Syria.
13. Black Sea Fleet aviation exercise
Location: Crimea
Aircraft used included Su-24M bombers and Su-30SM fighters–same aircraft types as are currently launching airstrikes in Syria.
14. Admiral Kuznetsov missile launches in the Barents Sea
Location: Sea of Barents
The aircraft carrier launched short-range Kinzhal SAMs against small naval targets simulating suicide boats, suggesting preparations for a deployment to a region of the world where such a threat actually exists–like the eastern Mediterranean or the Persian Gulf.
15. Baltic Fleet Su-24M aerial refuelling exercise
Location: Baltic Sea
The Su-24M bombers of the Baltic Fleet trained on refuelling from Il-78 tankers.
16. Admiral Grigorovich performs firing trials
Location: Baltic Sea
The Admiral Grigorovich conducted artillery and surface-to-air missile launches against both aerial and surface targets. The ship is yet to test its cruise missile battery (UKSK launch cells for Kalibr and Oniks missiles) which will likely be the final phase of its sea trials.
International
17. Intensification of Russian air campaign over Syria
Location: Syria
The pace of Russian airstrikes has been steadily increasing over the last week, with the focus gradually shifting toward hitting frontline positions and fortifications in support of the Syrian Army advance.
18. Russian ground component in Syria
Location: Latakia
A number of Russian vehicles, weapons, and soldiers have been photographed in the vicinity of Latakia in recent days. It is not known whether their function is to protect the Hmeimim airbase or to participate in offensive ground operations in support of the Syrian army.
19. TOS-1A Solntsepyok in Syria
Location: Syria
It is not known whether the TOS systems are currently crewed by Syrian or Russian military personnel.
20. India to procure about 150 PAK-FA
Location:
The fighters will be of the FGFA export variant, which India agreed to in March of this year. The contract, which is expected to be signed in November, would cover the purchase of 154 FGFA fighters which would be assembled (though not license-produced) at India's aerospace facilities.