More than 100 units of military hardware have been alerted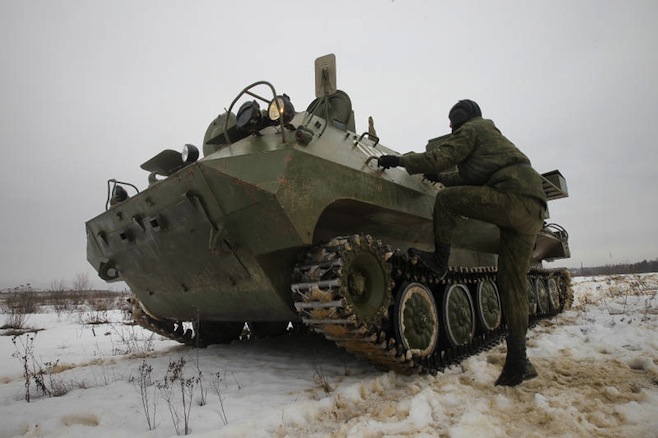 On January 28, Thursday, the spokesman for the Russian Eastern Military District Captain 1st Rank Roman Martov told reporters that about 2,000 troops and more than 100 units of military equipment have been alerted within a combat readiness inspection in Russia's Kamchatka region.
Roman Martov also said that the Marine forces and coastal missile troops were alerted as well.
"The troops conducted long-range marches on their combat vehicles to the areas of concentration on the coast of Kamchatka." Martov said.
The spokesman also said that Commander of the forces in Russia's northeast, Rear Admiral Sergei Lipilin had inspected the troops' combat readiness.
On Tuesday, Russia's Strategic Missile Force's press office said that ten missile regiments of Russia's Strategic Missile Force have assumed combat duty and the highest level of alert.
The press office also stated that seven regiments armed with Topol, Topol-M and Yars mobile missile systems would advance for combat patrols in the Ivanovo, Novosibirsk, Sverdlovsk, Kirov and Irkutsk Regions, the Altai Territory and the Republic of Mary El.
In 2016, Russia's Strategic Missile Force is scheduled to hold over 100 command and staff, tactical and special exercises. The practice of snap combat readiness checks will be continued in the Russian Strategic Missile Force this year as well.