The three leaders will discuss the resolution of the conflict in Ukraine on the 4th and 5th of September.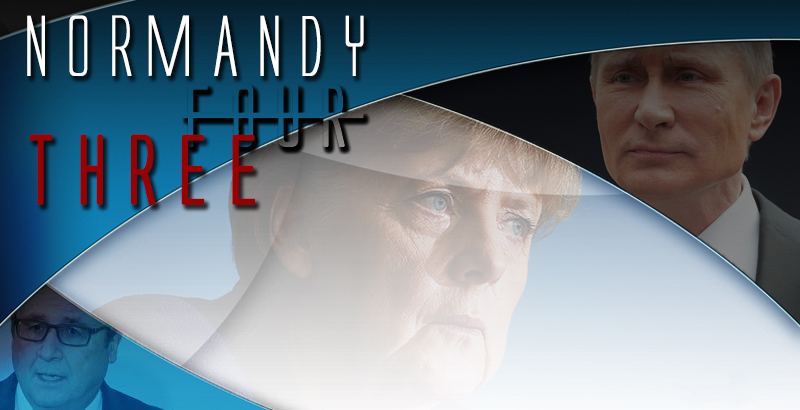 Appeared in Bulgarian at A-specto, translated by Valentina Tzoneva exclusively for SouthFront
Russian President, Vladimir Putin, German Chancellor, Angela Merkel, and French President, François Hollande, agreed to meet on the sidelines of the G20 Summit in China, the Kremlin announced formally.
"The three leaders have agreed to maintain personal contact on the subject of Ukraine, and in particular, to meet on the sidelines of the G20 Summit in China on the 4th and 5th of September," states the announcement.

"The leaders discussed the options of the Minsk Agreement based on harmony of political moves and the security measures between the countries," stated the press service of the Kremlin.
The parties talked about questions regarding the "internal crisis of Ukraine, including options for the continuation of the Minsk Agreement." The president of Russia, the German chancellor and the French president underlined "the importance of providing a permanent judicial framework for the special status of Donbas, constitutional reforms, amnesty as well as the organising of regional elections." All these questions "must be coordinated in the frame of the Contact Group (as per the Ukrainian crisis resolution), where Kiev can hold a direct dialogue with (the self-proclaimed republics) of Donetsk and Lugansk."
According to the news, during the telephone conversation, Putin paid special attention to the recent attempt made by Kiev to infiltrate subversive terrorists groups in Crimea, pointing to the damage of such activities for resolving the Ukrainian conflict.
"Vladimir Putin brought to the attention of his partners the rough provocation from the side of Ukraine which, in early August, sent to the territory of the Russian Federation saboteurs to carry out terrorist attacks," the Kremlin said.

"The Kiev's tendency for such military acts badly affects the Minsk Agreement and the partnership in the framework of the so-called 'Normandy format'."