The Iraqi Public Mobilization Units (PMU) have repelled an attack by ISIS terrorists in the vicinity of the Al-Mukhul mountain west of Mosul. Four terrorists were killed including a suicide bomber.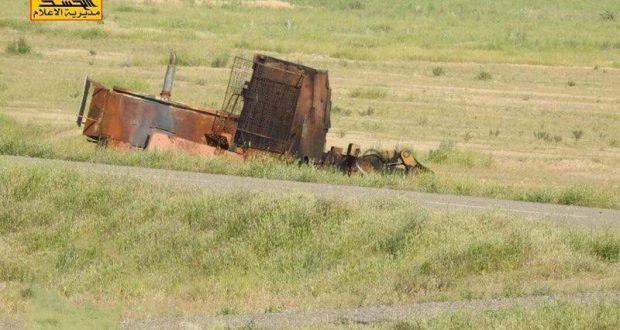 The PMU also destroyed an armored vehicle belonging to ISIS at the Al-Zawya crossroad and killed ISIS terrorists inside it.
Meanwhile, PMU members also finished removing more than 1,000 mines the in Al-Mukhul mountain.
From its side, ISIS announced that it had managed to destroy a bulldozer and damaged another one in the al-Tanak district in western Mosul.
An ISIS VBIED also hit a gathering of Iraqi SWAT forces in the district.

Yesterday, ISIS snipers killed four Iraqi soldiers on the right side of Mosul.

Two ISIS suicide bombers targeted homes belonging to members of the PMU in southern Baiji injuring and killing civilians.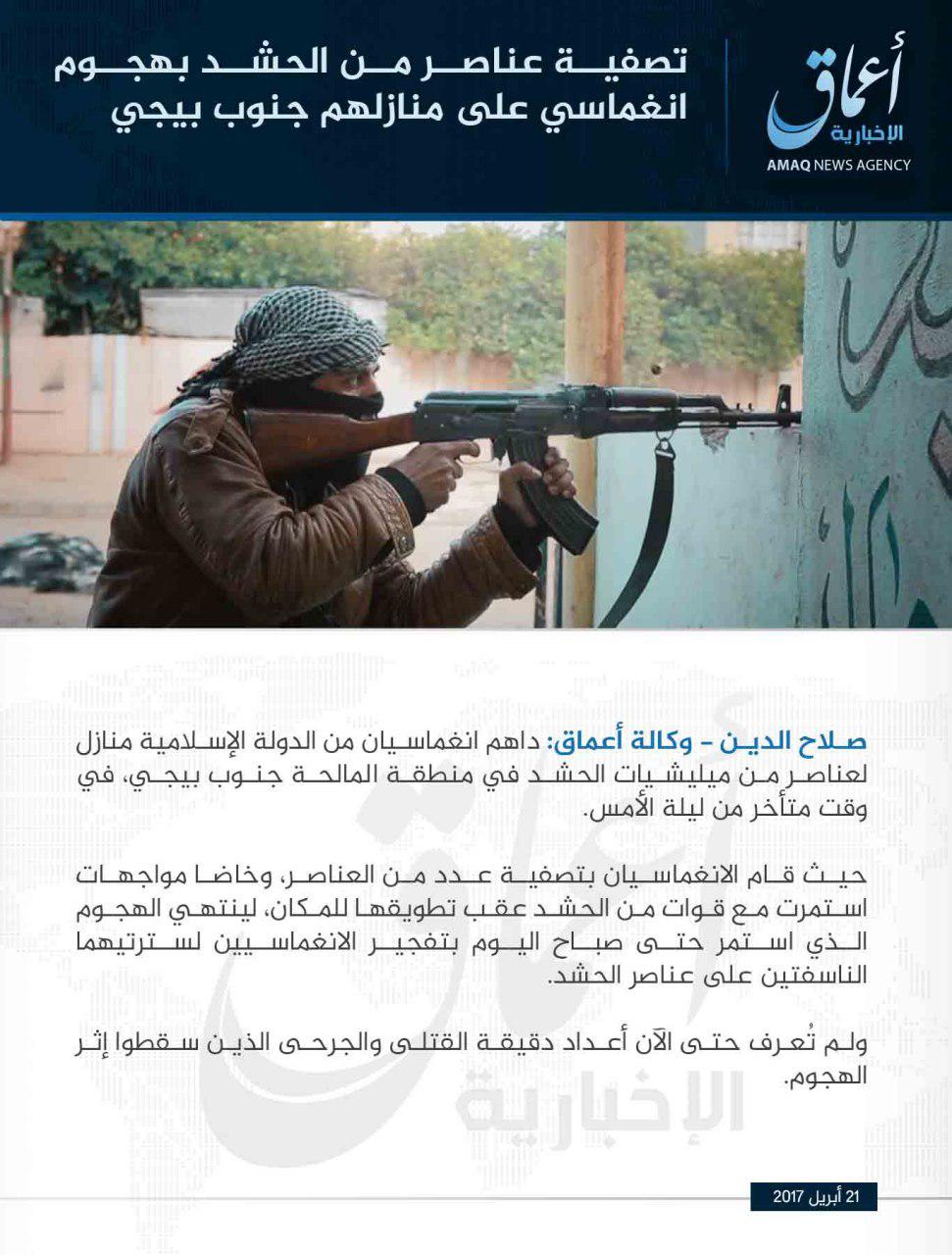 The Iraqi intelligence stopped another ISIS suicide attack. A suicide bomber dressed as an Iraqi police serviceman tried to enter Baghdad in order to blow himself up with Shia pilgrims, but was killed. His bicycle was detonated.
The Iraqi Army is currently preparing to complete its operation in the Al-Tanak district in western Mosul and to launch an operation towards Zinjili and Sahha from the Al-Thawra direction. (captured earlier this week)
An Iraqi soldier is in al-Tanak: