A protest in downtown Atlanta over a police shooting turned into a riot on Saturday night, as hooligans attacked the office tower home to the Atlanta Police Foundation, damaged other structures, and torched a police vehicle. Atlanta Mayor Andre Dickens told reporters police arrested six people — and some of the ones arrested had explosives.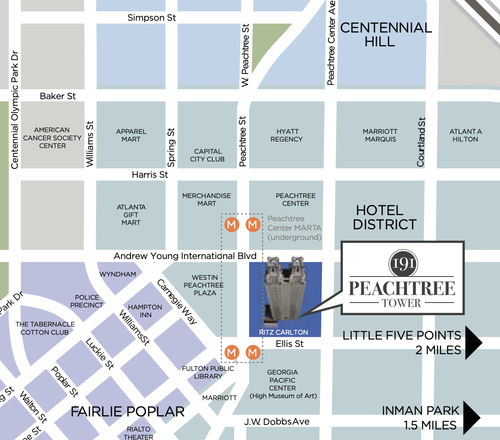 The mayhem along famed Peachtree Street — in the heart of Atlanta's hotel district and right next to the Ritz-Carlton — sent tourists scattering for safety. 
Masked rioters wearing the all-black uniform favored by Antifa used rocks, hammers, fireworks, and spray paint to lash out at 191 Peachtree, a 50-story office tower that Deloitte and many other tenants also use. Other buildings were damaged as the group smashed tall glass windows and revolving doors and painted anti-police slogans on the upscale buildings.
Six were arrested, and police say they confiscated "explosive" devices, though it's not clear if that's a melodramatic description of fireworks. Atlanta Mayor Andre Dickens confirmed explosives were used in the attacks. He also said that "many of [those arrested] don't even live in Atlanta or in the State of Georgia, and they don't represent the voices of Atlanta."
Atlanta Police Chief Darin Schierbaum said the rioters had bigger ambitions that cops thwarted:
"We can tell now, early in this investigation, this was not the focus tonight just to damage the windows of three buildings and set a police car on fire. The intent was to continue to do harm, and that did not happen."
The violence capped a protest march along the street, as demonstrators railed against Wednesday's fatal police shooting of a protestor who was among others trying to prevent the construction of an 85-acre, $90 million police and fire training facility on the city's southeast side, which protestors have dubbed "Cop City."
Police say that the protestor refused to exit a tent on the wooded property where the facility is to be built, and then shot a Georgia State Patrol trooper with a 9mm Smith & Wesson M&P Shield, prompting other troopers to open fire. The trooper was hit in the abdomen but lived. Activists challenge the police account and characterize the killing as "murder."
The slain protestor was 26-year-old Manuel Esteban Paez Teran, who was known among the "Stop Cop City" movement by the name "Tortuguita." Associated Press helpfully tells us Teran was a "nonbinary person and used they/it pronouns." He was among many others in approximately 25 campsites.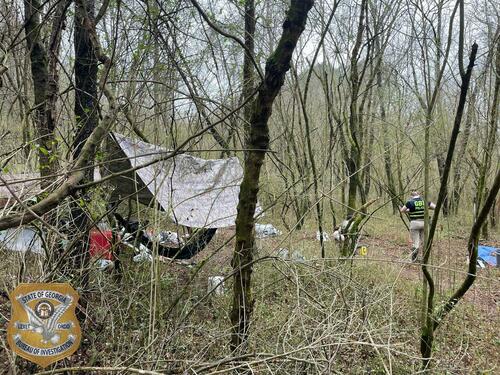 In clearing the occupiers, police say they seized mortar-style fireworks, multiple-edged weapons, pellet rifles, gas masks, and a blow torch. Seven people were arrested and charged with domestic terrorism and criminal trespass. Notably, not a single one of them is a Georgia resident.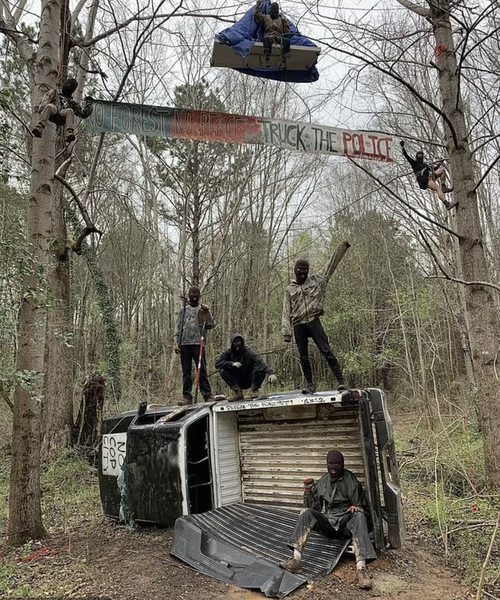 In the wake of Teran's death, a Twitter account called "Scenes from the Atlanta Forest" called for a "night of rage" on Friday, with "reciprocal violence to be done to the police and their allies." The account is now suspended. Ahead of the protest, organizers distributed flyers that said, "Police killed a protester. Stand up. Fight back."
Opponents say the future Atlanta Public Safety Training Center, which will include a gun range, a mock cityscape and a "burn building," will harm black people and the environment. As Jasmine Burnett, organizing director of Community Movement Builder puts it:
"They're literally going to build a mock version of Atlanta to practice different urban warfare tactics. The purpose of this project is to be able to better surveil, better suppress and better prevent liberation movements that directly address the exploitation [of] black and working-class communities."
The project has garnered bonus outrage points for being situated on land that was previously home to a slave plantation and a prison farm.
For months, opponents have camped out in tents and on platforms in trees, and built sloppy barricades on the property. Over that time, they've stolen and damaged a construction vehicle and thrown a Molotov cocktail at police. Wednesday's police raid was meant to put a decidedly tardy end to all that.
Fiery But Peaceful In Atlanta? CNN Once Again Suggests That Leftist Riots Are Not Violent
If there is one strategy that the political left relies on more than any other in their quest for better optics, it's the strategy of gaslighting. 
And, CNN is often at the forefront of many gaslighting campaigns when it comes to Antifa, BLM, or any other far left group that resorts to violence and property destruction in the name of "social justice."
Recent riots in Atlanta by members of Antifa are bringing back memories of 2020 and 2021 when CNN called leftist riots "fiery but peaceful," a level of propaganda that should only be seen in dystopian sci-fi movies but is now very real. 
Well, the media outlet is at it again, platforming journalists who are more interested in spinning events to their political advantage rather than pursuing the truth. 
It should be noted that the attacks in Atlanta were triggered after Antifa members allegedly fired on police officers as they entered an "autonomous zone" at the site of the future $90 million Atlanta Public Safety Training Center in a 'clearing operation' on Wednesday. 
One officer was injured during the exchange, and one Antifa member was killed.  In response, Antifa blamed Atlanta police and called for a 'Night of Rage'.
Another reality to consider is that if a firefight broke out between conservative activists or a "militia" and police over an "autonomous zone", and conservatives rioted in response, the same media talking heads would be incensed with anger and making accusations of terrorism and insurrection.  The double standard in favor of leftist activists is a defining narrative of our era.
MORE ON THE TOPIC: