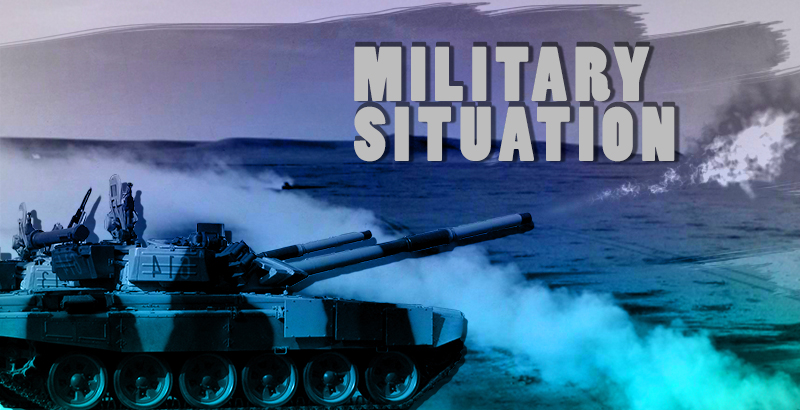 Yesterday evening, the Syrian army, Hezbollah and Harakat Hezbollah al-Nujaba fully secured the strategic of Tal Ohod and Tal Bazo in southwestern Aleppo and seized the nearby Tal Mutah hill from the Jaish al-Fatah militant coalition (includes Jabhat al-Nusra/Jabhat Fatah al-Sham). These allowed the Syrian government forces to set a fire control of the southern flank of Hikmah area and 1070 Apartment Project. In a separate move, the Syrian army attacked Jaish al-Fatah inside the 1070 Apartment Project, engaging militants in heavy clashes.
The government forces are advancing on Hikmah because its liberation will lead to the fall of the 1070 Apartment Project and allow the government forces to launch a full-scale advance on the Rashidin 5 area.
If these are done:
The government forces will secure the southwestern flank of Aleppo city, countering any attempts by the terrorists to break the Aleppo siege;
The Syrian army and its allies will be able to launch an operation to re-take the strategic town of Khan Tuman from Jabhat al-Nusra & Co.
The Desert Hawks Brigade, an elite private militia led by Col. Mohammad Jaber, was also deployed in Aleppo, indicating accumulation of forces by the government for massive offensive operations.
The Fatah al-Sham-led coalition is aware of this plan by the Syrian military.
The terrorists attempted to counter the government forces' efforts, launching an offensive on the Air Defense Battalion Base last night, but failed to achieve any gains due to massive bombing by artillery units and warplanes. According to pro-government sources, during last 4 days Jaish al-Fatah lost up to 200 fighters as result of the clashes and air strikes in the southern Aleppo countryside.
It's interesting to note that the Russian military officially denied yesterday that the Russian Aerospace Forces was delivering air strikes on militant targets near or inside Aleppo. This statement was in contrary to reports by pro-government sources from the ground.
In northeastern Aleppo, the Syrian army and Liwa al-Quds also continued operations against Jaish al-Fatah militants (mostly members of Harakat Nour al-Din al-Zenki). The main clashes took place inside the neighborhoods of Bustan Al-Basha and 'Ard Al-Hamra. Pro-government forces argue that the Syrian military seized the whole 'Ard Al-Hamra Neighborhood on October 25. However, this cannot be confirmed – on October 26, clashes continued in northeastern Aleppo.
Photos from the Syrian army's positions at the Bazo hill in southwestern Aleppo: