Latvian Foreign Minister Edgar Rinkevics appealed to the US Embassy and urged its diplomats not to use Russian language in social networks.
Latvian Foreign Minister Edgars Rinkevics asked US Embassy's diplomats to abandon synchronous use of Russian and Latvian languages in its posts in social networks, the Delfi news agency reported. According to Rinkevics, this looks as if Russian is an official language in the country. The country's Foreign Minister also noted that the synchronous use of two languages is a method of informal legalizing of a law, against which Latvia performed in 2012.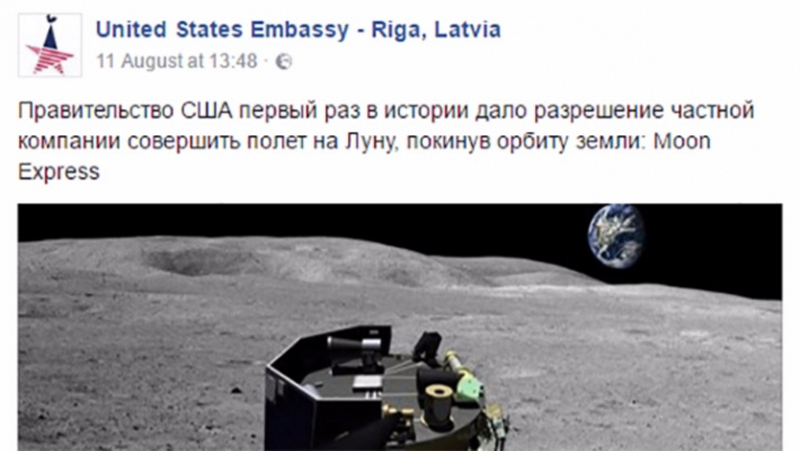 Rinkevics was referring to the failed referendum on recognition of Russian language as the second state language. According to the Latvian Foreign Minister, representatives of the US Embassy have reacted to the request of the Ministry of Foreign Affairs with understanding and promised to make changes to the communication in social networks.
Earlier, Latvian TV refused to broadcast matches of the Kontinental Hockey League in Russian language. The decision of this kind of discrimination of Russian-speaking hockey fans was taken by the lead media holding MTG, which owns the rights to broadcast the Kontinental Hockey League.