ISIS enjoyed Turkish money for oil for a very, very long period of time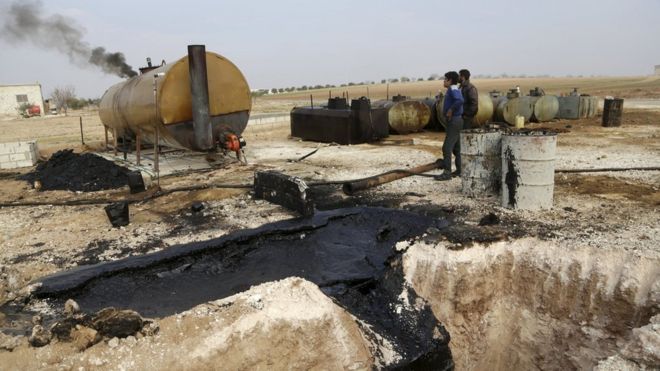 On Tuesday, January 26, after meeting with his Greek counterpart Panos Kammenos in Athens, Israels defense minister Moshe Yaalon told reporters that ISIS terrorists had been funded by Turkish money. Yaalon also said that the Turkish government wasn't pulling their weight in the fight against terrorism.
He also told the reporters that, now it's up to Turkey, the Turkish government, the Turkish leadership, to decide whether they want to be part of any kind of cooperation in fighting terrorism.
"As you probably know, ISIS enjoyed Turkish money for oil for a very, very long period of time; I hope that it will be ended. Turkey allowed jihadists to move from Europe to Syria and Iraq and back home as part of the Daesh terror infrastructure in Europe, I hope it is going to be ended. Turkey still hosts the Hamas external terrorist quarters in Istanbul. If all those phenomena are going to be ended, Turkey will be able to rehabilitate the relationship with Israel," Moshe Yaalon said.
Turkey has always denied permitting oil smuggling by the Islamist militant group, which holds swathes of territory in Syria and Iraq. However, US State Department spokesman Mark Toner said that Isis was selling oil to middlemen who in turn were involved in smuggling the oil across the frontier to Turkey.
In December last year, Senior Israeli and Turkish officials met to try to repair relations, raising hopes of progress in negotiations to import Israeli natural gas since Turkeys relationship with Russia has worsened over the Syria conflict.
However, the joint effort to normalize ties hit a setback earlier in January when Turkish Foreign Minister Mevlut Cavusoglu said there was no agreement on Ankara's demands for compensation for the deaths of 10 Turkish activists on an aid ship in 2010 or for an end to Israel's blockade of Gaza.