According to a confidential document of one of the Islamist commanders, the Islamic State (IS) terrorist group has drones that are capable to put the US-led coalition upon wrong track near Mosul.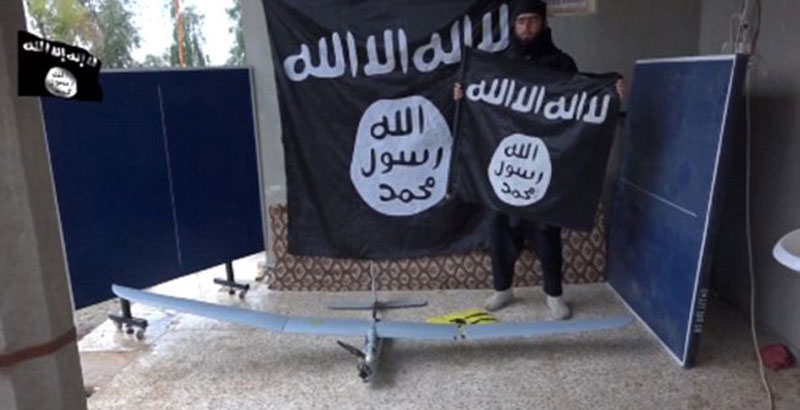 The Islamic State (IS) terrorist group uses more modern means of warfare than it was previously known, the Die Zeit newspaper reported on Thursday, citing an obtained confidential seven-page document, which allegedly belonged to one of the Islamist commanders.
The document describes in detail how terrorists put fighter jets of the Western coalition upon a wrong track near the Iraqi city of Mosul. According to the described scheme, the IS developed drones that are capable to exude high volume of propane, which is detected by radars as location of military hardware. After this, the air power of the Western forces carries out airstrikes on wrong positions.
"Indeed, IS militants constantly try to hide their location by means of modern technologies," Die Zeit quoted the words of a representative of the command of Operation Inherent Resolve (OIR).
According to the document, which was discovered in the Syrian city of Manbij, left by terrorists, the IS has been relying on development of various types of unmanned aerial vehicles (UAVs) since 2015. Militants have especially high hopes for drones, which are capable to deliver bombs. These explosive devices can be set off remotely. Earlier, the French government warned about the danger of usage of such technologies by Islamists.
"Indeed, the IS has professionals in its ranks, has serious equipment," the newspaper quoted an unnamed representative of the Western intelligence agencies. "This organization has nothing common with the image of rebel groups, which are waging a war, using only rifles and suicide belts."