Completion of the operation to eliminate ISIL terrorists in the northern Iraqi city of Kirkuk has been announced by Iraqi police. As result, at least 46 people were killed and 133 others were wounded, while all the terrorists were eliminated.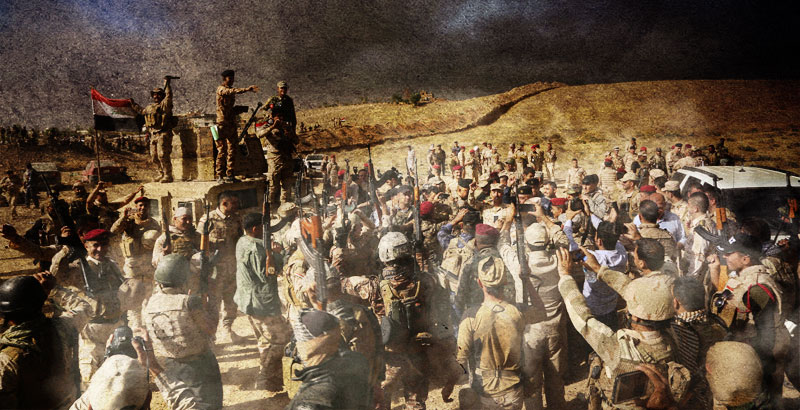 Iraqi police has announced completion of the operation to eliminate terrorists of the Islamic State (IS) group, who launched a massive attack on the northern city of Kirkuk on Friday, the Associated Press news agency reported.
According to the news agency, all the terrorists, who participated in the attack, were eliminate, or committed suicide bombing, during the operation. Now, the situation in the area of the city, where clashes with the terrorists were the most intense, is calm.
As the Agence France-Presse news agency reported, at least 46 people were killed, while 133 others were wounded during the terrorists' attack.
"In clashes with the IS group 46 people were killed and 133 wounded, mostly security personnel," the agency quoted a statement of the Iraqi Ministry of Internal Affairs.
As it was earlier reported, on October 21, several sabotage groups of the terrorists attacked positions of the Iraqi security agencies, as well as several government buildings in Kirkuk city. According to various sources, from 45 to 50 terrorists took part in the offensive.
According to a source in the Russian Defense Ministry, the attack of the IS terrorists on Kirkuk was a diversionary tactic.
"In all appearances, the terrorists launched an attack on Kirkuk as a diversionary tactic. The offensive actions of the terrorists surprised the coalition forces. It looks like they are at a loss," the source told the TASS news agency.
In mid-October, the beginning of the land military operation to liberate Mosul, the second largest Iraqi city, controlled by the IS terrorist group for more than two years, was announced. In addition to the Iraqi government forces, Kurdish formations, as well as the international anti-terrorist coalition also participate in the operation.