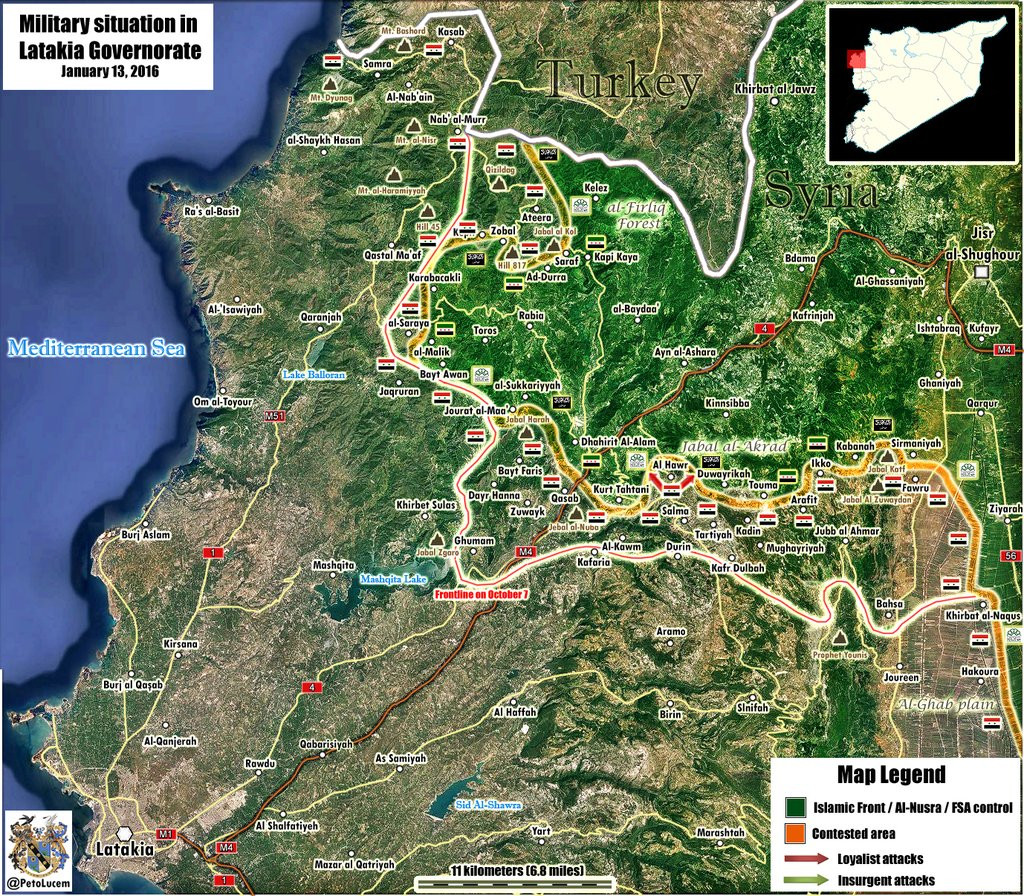 Comment by Peto Lucem exclusively for SouthFront
On January 13 the Syrian Arab Army (SAA) and National Defence Forces liberated the villages of Al-Hawr, Marj Khawkhah, Al-Mareeij, and Beit Miru in the Kurdish Mountains in northern Lattakia Governatore. Following these advances, insurgents were pulled out from the village of Al-Kawm in order to avoid encirclement by the SAA.
The SAA's gains followed the capture of the insurgent stronghold Salma which was liberated by the Syrian Army on January 12. This strategic town was occupied by insurgent forces in early 2012 and since then served as a main stronghold in Latakia Governorate.
Additionally, large contingents of the SAA and allied militia are gathering in the Sheikh Najjar industrial City (NE of Aleppo). My guess is we will soon see a push to Nubbol / Zahraa and/or an advance on Souran (along M5 Highway) to link up with the army forces south of Al Bab. The aim is to encircle large IS contingents located NE of Safira.