You can read this article in German. LINK
The new neo-liberal regime taking power in the United States has already started to prepare to suppress any, even the most peaceful, resistance from the non-neoliberal part of the society. The preparations for the inauguration of Joe Biden look more like the installation of a dictator as opposed to the inauguration of a democratically elected president. Security forces will be denying access to most of the DC mall and use National Guard troops to control the area.
MSM claimed that the FBI is reportedly monitoring plans for armed protests against Joe Biden's election victory in all 50 US state capitols and at the US Capitol in Washington between January 16 and January 20, the day Joe Biden will be inaugurated as president.
"Armed protests are being planned at all 50 state capitols from 16 January through at least 20 January, and at the US Capitol from 17 January through 20 January," according to an FBI bulletin obtained by @ABC

— Aaron Katersky (@AaronKatersky) January 11, 2021
Meanwhile, House Democrats formally introduced an article of impeachment accusing Trump of inciting an insurrection in regard to the riot at the US Capitol last week, which left five dead and has led to multiple arrests.
FINAL DRAFT of article of impeachment against President Trump, titled "Incitement of Insurrection."

The article is expected to be introduced Monday by Reps. Ciciline, Lieu, and Raskin, and has more than 200 Democratic co-sponsors. pic.twitter.com/DAZle1w59g

— NBC News (@NBCNews) January 11, 2021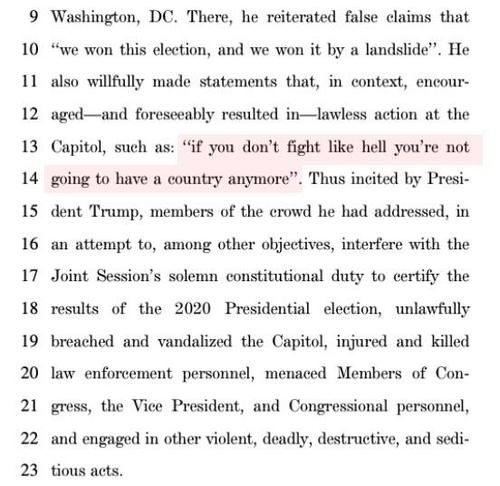 The Democrats claim that they have enough votes already.
"We actually have the votes," Rep. David Cicilline, the Rhode Island Democrat who has taken the lead in rounding up support for a resolution of impeachment, told The Washington Post."There's no doubt about that."
The neo-liberals and globalists that have seized power do not seem to be ready to stop even a few days ahead of Trump leaving the White House. Instead, they have demonstrated that they will take all what they can (legally and illegally) to cancel Trump and millions of voters that supported him, and censor any voice that questions the newly established neo-liberal regime in Washington.
MORE ON THE TOPIC: