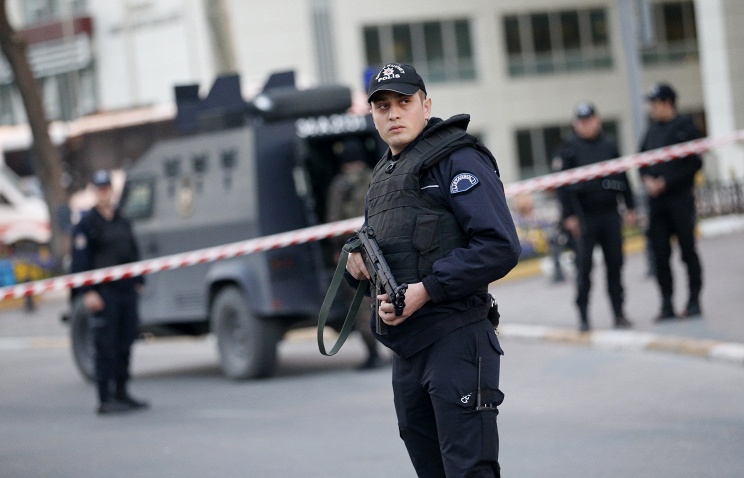 At least one person was killed and two others injured as a result of a gun attack at a restaurant in Istanbul, according to Turkish media.
The incident took place near the historic Anadolu Hisar fortress on the Asian side of Istanbul.
The sole attacker has been reportedly apprehended.
Pro-government media say the shooting was not a terrorist act.
Photos from the scene released by a Twitter user (@naidusudhakar):