TheGuardian has released an excelen example of "independent" media coverage of the Syrian conflict. The "Syria rebels clash with Kurds in Aleppo as peace talks approach" reads:
Rebels fighting to overthrow the government of President Bashar al-Assad have clashed with Kurdish paramilitaries in Aleppo, in some of Syria's most intense fighting since a truce brokered by international powers came into effect late last month.
Reading the article, we should believe that some "Syrian rebels", mostly moderate, are clashing with Kurdish YPG units in Aleppo. But then: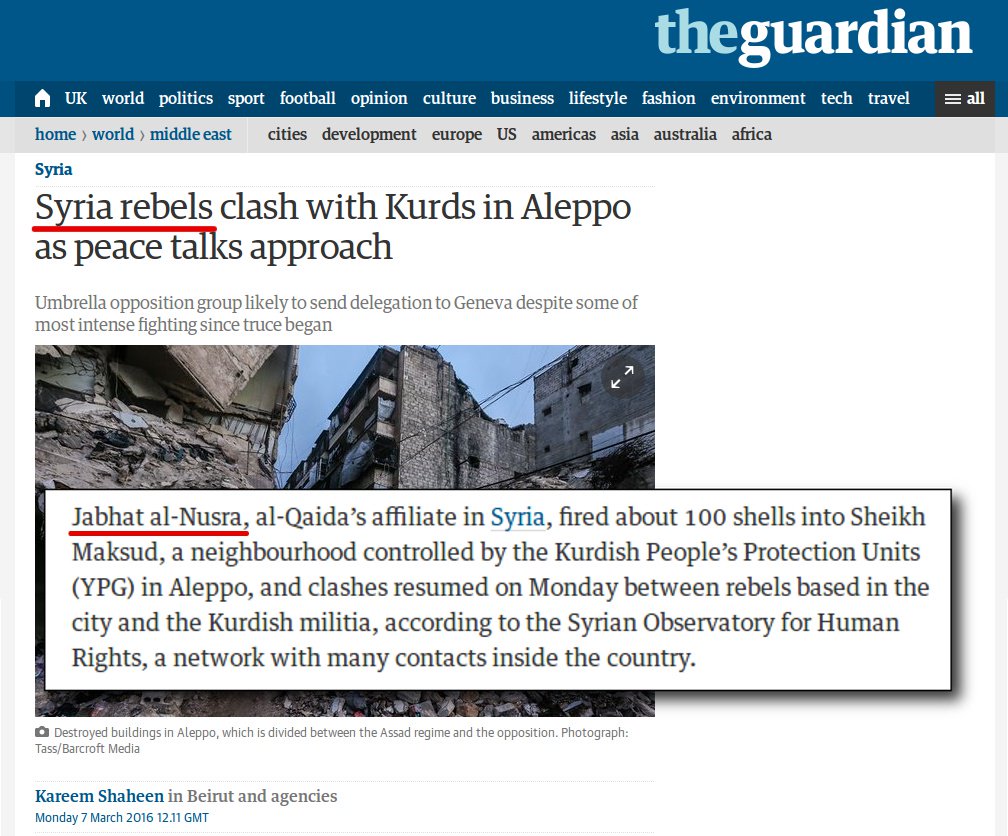 Jabhat al-Nusra is designated by by the United Nations Security Council and many other countries as a terrorist organization.
It looks like TheGuardian's next step will be to report about "democratic activists" from ISIS…