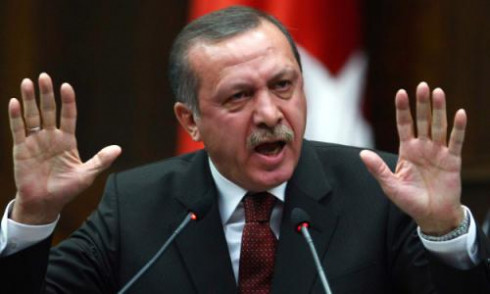 MP from the Turkey Republican People's Party Tuncay Ozkan declared that President Erdogan`s regime and his government of Justice and Development Party (JDP) is using the Syrian refugees crisis "to realize their plans in Syria", "SANA" Syrian Arab News agency reports.
According to "SANA", in an interview with Turkish TV channel "Habr-Turk" Ozkan said the government of the JDP takes measures "to prevent the flow of refugees from Syria from coming back to their country", even after the crisis. This means that Erdogan will not retreat from its current policy and will continue direct and immediate interference in the internal affairs of Syria.
Tuncay Ozkan pointed out that Erdogan`s government "does not pay any attention to people fled from the war he unleashed in south-eastern Turkey", which has already killed hundreds of soldiers, security forces and civilians. All of this has led to the complete destruction of several cities and "more than 200 thousand turkish residents fron kurdish region were forced to leave their home and run away to an unknown destination."
The current military operation of Turkish security forces in the south-eastern Kurdish areas in Turkish marks a new escalation of long-term conflict between Ankara and the Kurdistan Worker`s Party (PKK) since  fragile truce – which, however, lasted two years and a half – collapsed July 2015.
There have been several terrorist attacks in various Turkish provinces recently leaving killed and injured dozens of people. The agency "SANA" believes that Erdogan's regime leadership bears full responsibility for supporting militants in Syria and Iraq, while Erdogan continues the policy of violence in the south of the country under the pretext of combating terrorism.