This article originally appeared at hisutton.com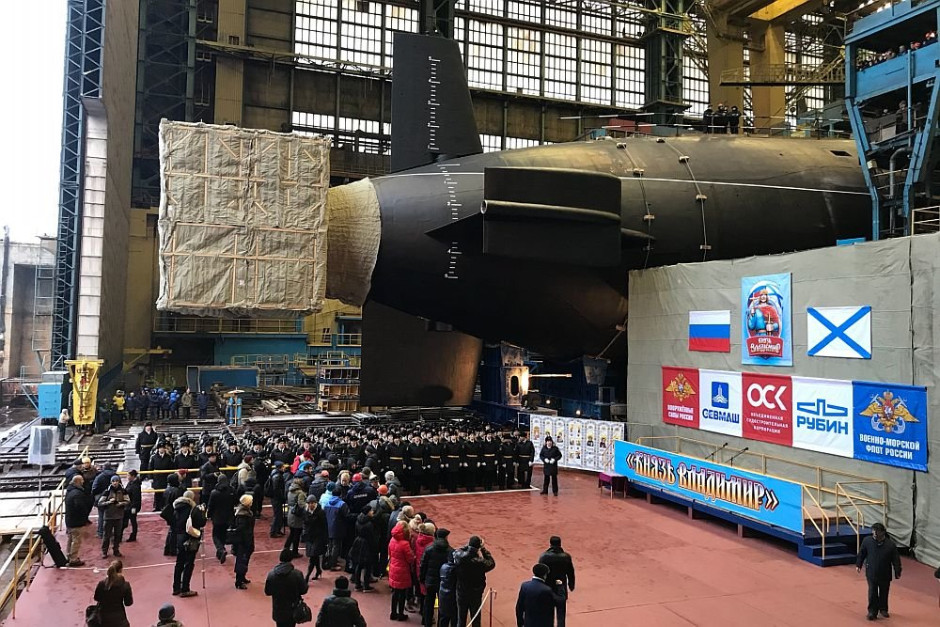 The Russian Navy recently launched its 4th Pr.0955 BOERI Class ballistic missile submarine (SSBN), Count Vladimir (Князь Владимир). It was the first of the improved Pr.0955A (aka 09552) BOREI-II sub-variant.
Original artwork – CLICK for HIGH-RESOLUTION image.


The most visible difference from the baseline Pr.0955 is the western-style all-moving vertical rudders with endplates added to the hydroplanes. The towed sonar array tube has been moved from the top of the upper vertical rudder to the starboard side hydroplane: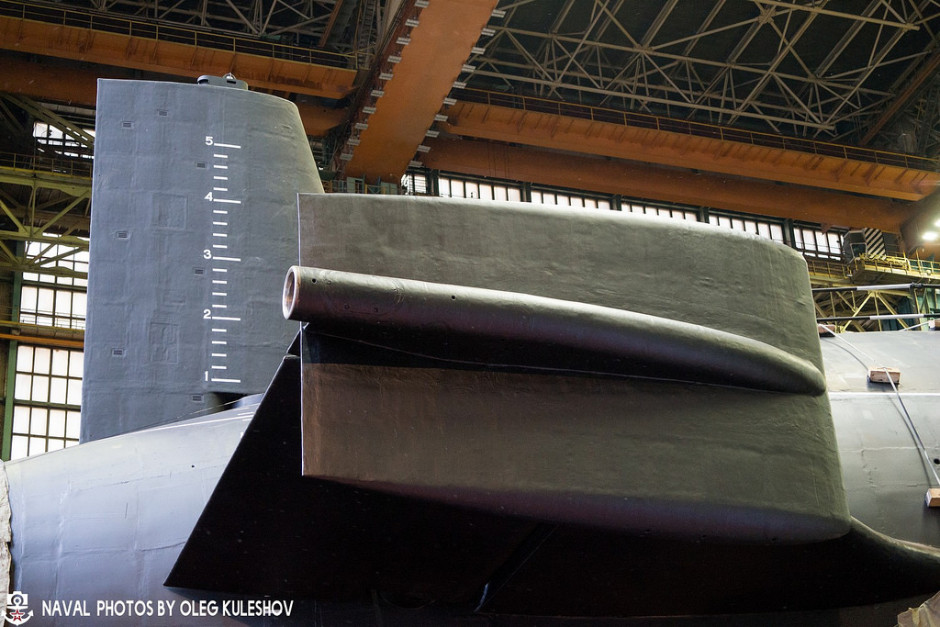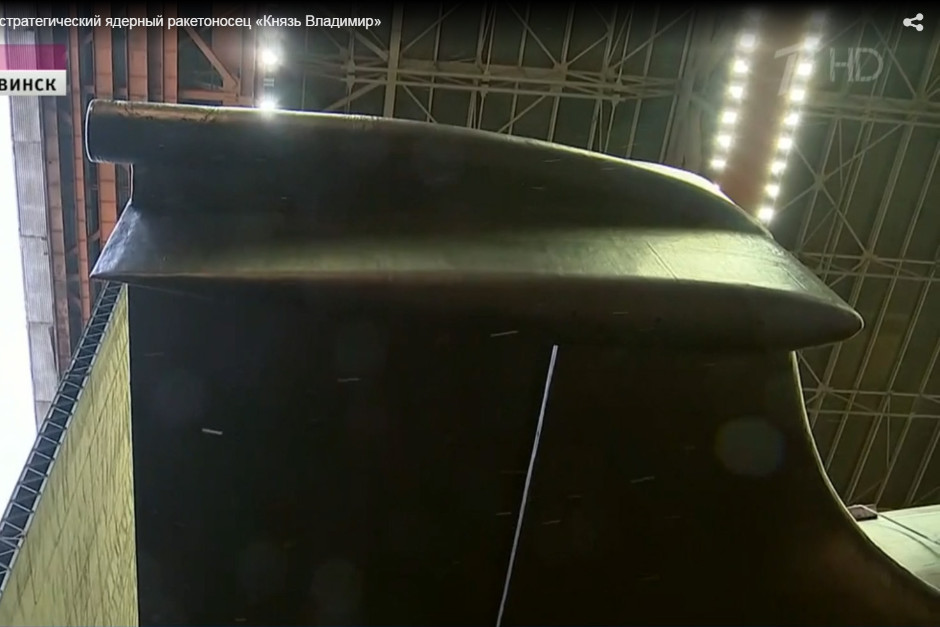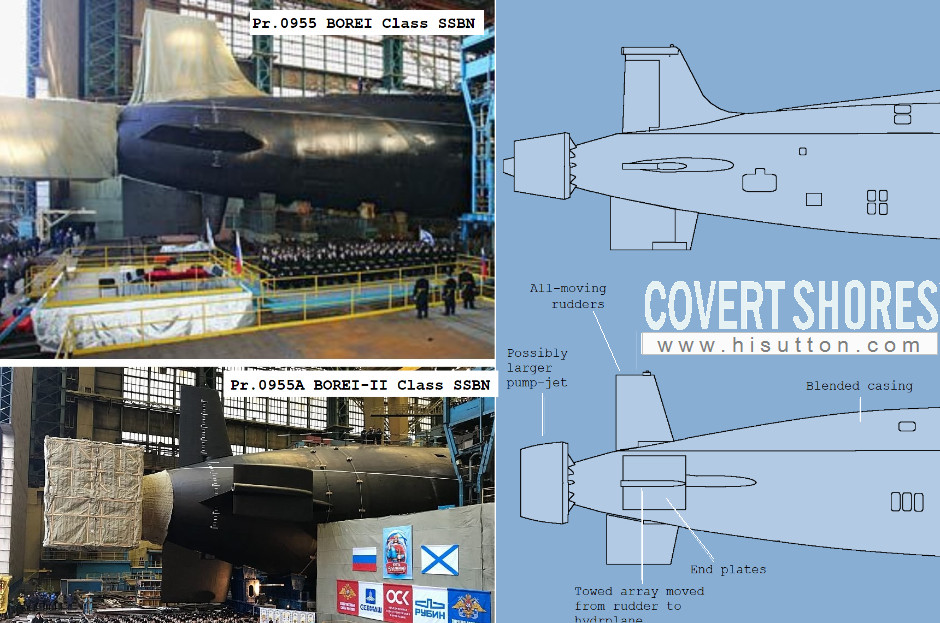 Another update is what appears to be a new flank array sonar running along the length of the missile compartment. This is likely a cylindrical tube buried in the double-hull: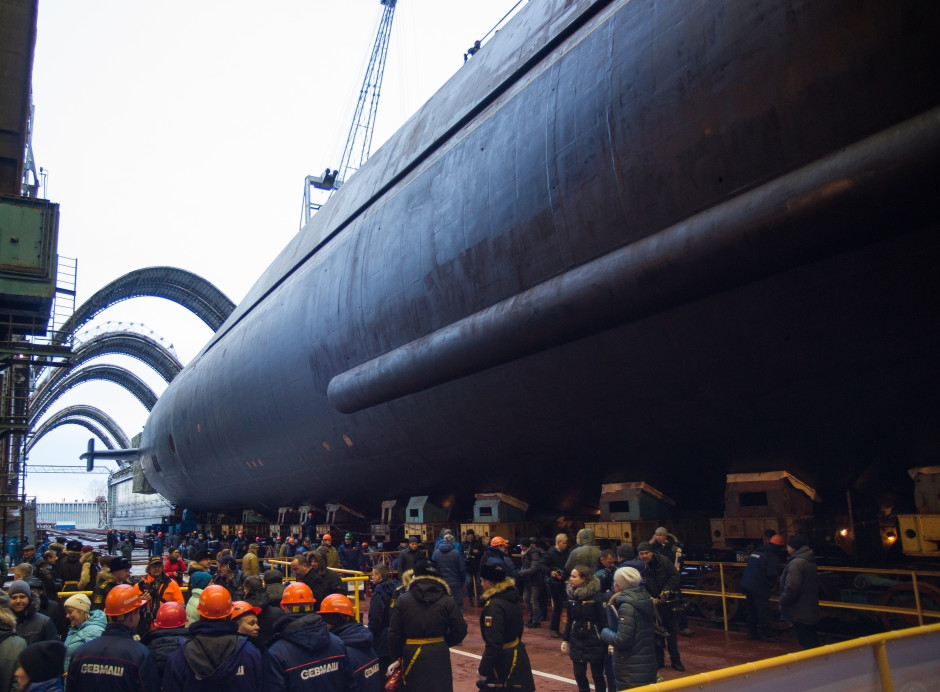 The 'hump back' covering the missile compartment has been faired in to present a smoother and more angled cross-section. This may slightly reduce active sonar returns. Despite reports that the missile load would be increased to 20, it appears to remain 16 RSM-56 Bulava SLBMs. This will require much clearer photographs to confirm however: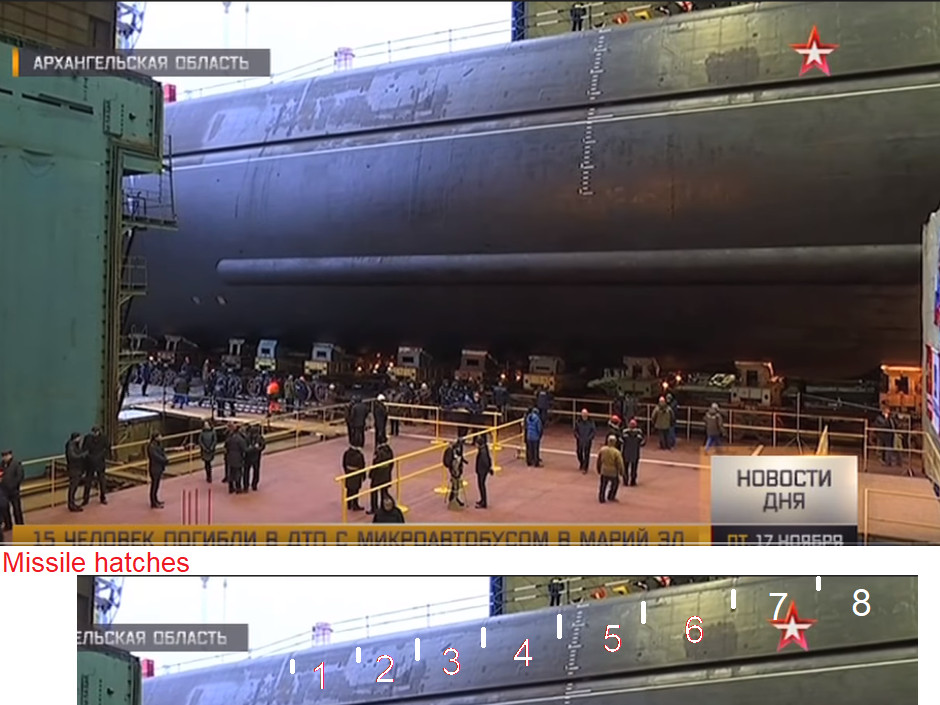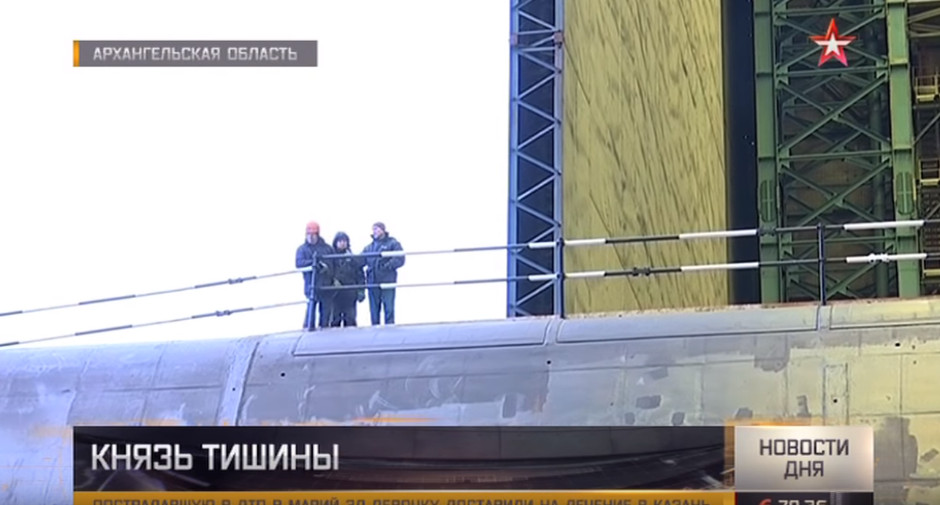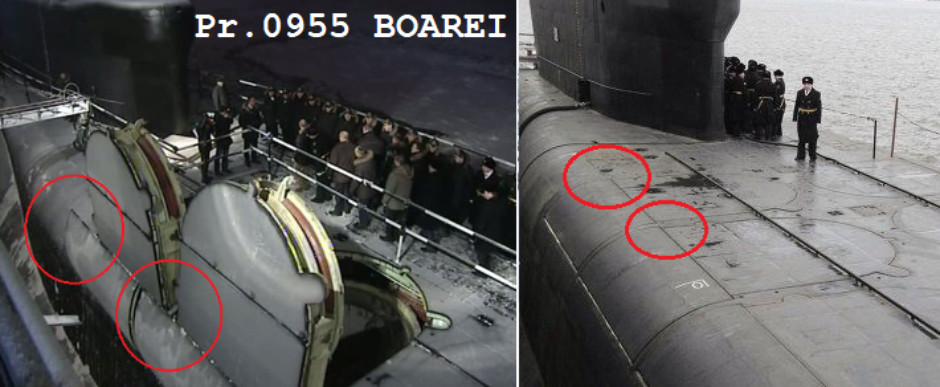 Note that on at least one of the origial Pr.0955s the missile hatches themselves do not line up exactly with the hatch covers visible on the side of the submarine. There are however 16 tubes in two closely-packed sets of 4×2.
Images of the full sail are not yet available but it appears to be largely unchanged from the earlier model: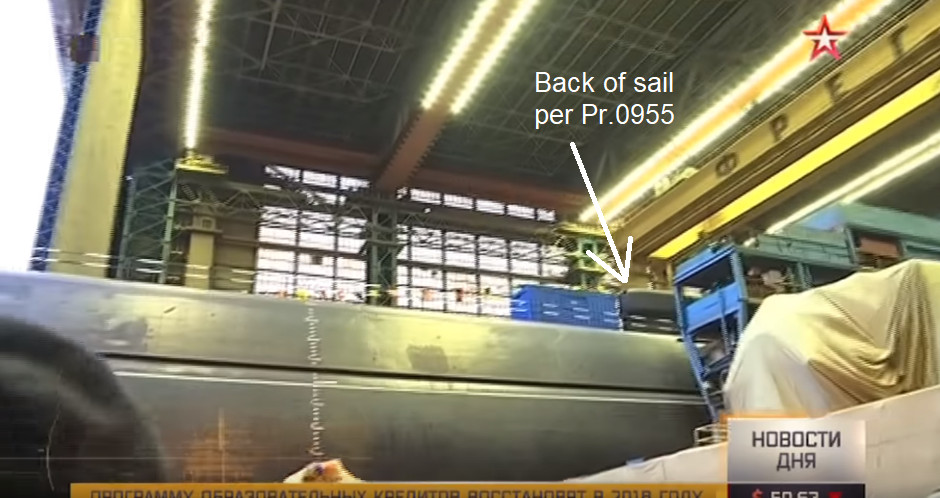 Original artwork – CLICK for HIGH-RESOLUTION image.


Work continues on four more Borey-A submarines:
1. Count Oleg
2. General Suvorov
3. Emperor Alexander III
4. Count Pozharsky
The BOREI Class inherits 6 x 533mm (21″) external torpedo tubes in the bow which are used to house decoys. This was inherited from the two Pr.971U AKULA-II and one Pr.971M AKULA-III Class attack submarine which were cannibalized for the bow sections of the first three BOREIs. It is not clear whether the new BOREI-II will retain this: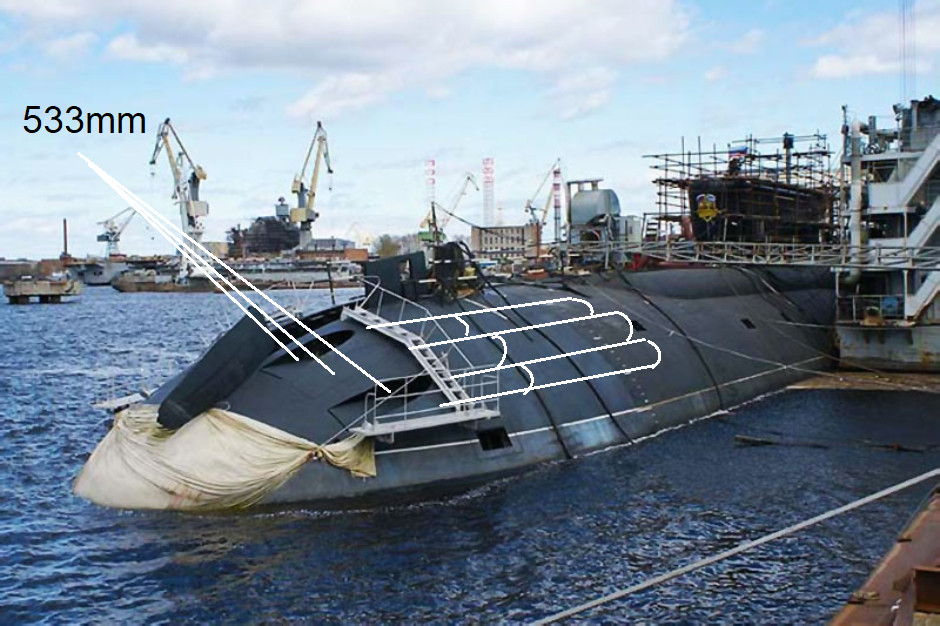 Additional Intelligence – Belgorod 
During the launch ceremony, cameras were not allowed behind a large screen set up at the front of the construction hall. The likely reason for this was to prevent other submarines currently under construction from being photographed. Despite this effort, some details of the tail-end of a large submarine can be seen behind the screen. These are possibly the Pr.09852 Belgorod which is a much more sensitive project than the new SSBN.