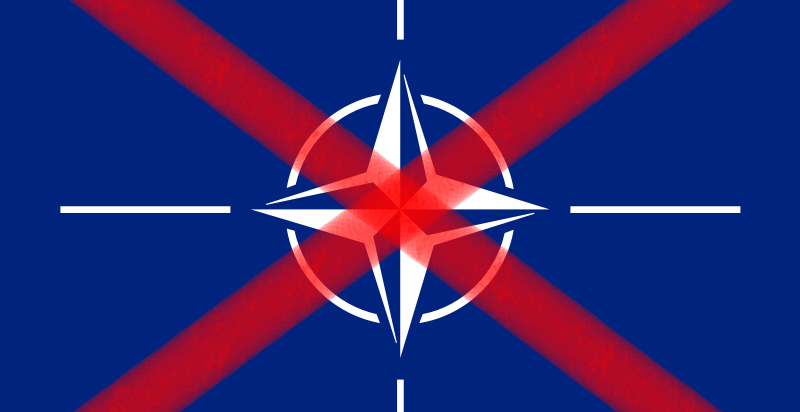 Originally appeared at IN4S, translated by Viktor Milinkovic exclusively for SouthFront
NATO spokesperson Oana Lungescu issued a response to media reports of an "indecent proposal" advanced by Milo Djukanovic to accept 120 000 refugees from the Middle East, in return of an invitation to joining NATO. Her disclaimer affirmed that accession of Montenegro to NATO membership was not conditional upon the acceptance of a specified number of refugees, it was announced by the Alliance today.
"That is total nonsense. That type of agreement does not exist," Lungescu announced, adding that NATO will arrive at a decision concerning the membership invitation to Montenegro on the 1st of December 2015.
"Candidacy will be considered on the basis of accomplishments, including progress within the domain of the rule of law, alongside the level of public support for membership. Acceptance of refugees is not, and never has been, a condition of membership in NATO," this statement was formally announced in NATO, and reported by local media in Podgorica.
It is noteworthy to mention that the "indecent proposal" advanced by Djukanovic to the occupiers was initially exposed in a text prepared by one of our columnist Miska Jovanovic. In the days that followed, specifically during the previous weekend, this was confirmed for IN4S by the Moroccan version of the French journal 'Le Matin.' Here, an article appeared that indicated that Montengro's Premier, Milo Djukanovic, in a meeting with the NATO Secretary General Jans Stoltenberg, held on 14th and 15th October 2015 in Podgorica alongside NATO ambassadors, offered to accept and permanently settle 120 000 refugees from the Middle East, in order to accelerate Montenegro's accession into NATO. Accordingly, businessman Ratko Knezevic made identical claims that apparently originated from high ranking sources from within Western countries. Following the reports in 'Le Matin', Srdjan Kusovac, the head of public relations for the government of Montenegro, was contacted but did not respond to telephone calls, text messages or email messages, according to Podgorica's 'Dan.'
The question therefore arises, when considering refugee settlement claims that Lungescu described as "total nonsense," why Djukanovic has not issued a formal denial, when he has had adequate time to do so? Perhaps they needed to arrive at an agreed position, prior to allowing for a denial to be issued direct from NATO's headquarters itself, for that denial to be all the more convincing.