On the night of November 13/14, at least 58 people have been shot dead and more than 100 taken as hostages after series of shootings around Paris, France.

One of the shootings took place outside the stadium Stade De France where France was playing a football game against Germany. French President François Hollande was attending the game and was immediately evacuated.

French media reports that the whole neighborhood around the stadium is under evacuation. Paris is under total chaos. A gun battle is ongoing in and around the Bataclan concert hall where the hostages are held.

at 23:55 :  42 dead, – (police sources). Paris has been attacked by at least 10 gunmen.
An eyewitness of the Bataclan theatre shooting has just told France Info the attackers shouted "Allah Akhbar" as they opened fire. An earlier interviewee had said the same.

Hollande says police forces have been ordered to assault "at least one building" in central Paris.
At 23:50 Hollande has placed the whole of France under a state of emergency and has closed the country's borders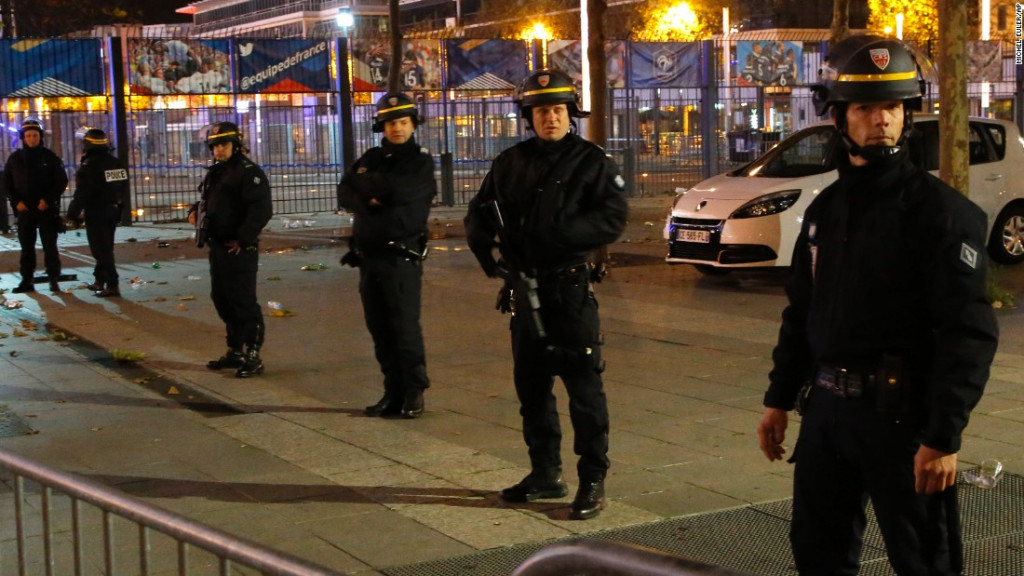 The army has been sent.
SouthFront: Analysis&Intelligence reminds that on October 23, 2002 terrorists took the audience hostage in the Moscow theater that was showing the production of Nord-Ost, threatening to blow up the building. Most of the hostages were released after the theatre was stormed by special forces, but 130 hostages died from gas.
In November 2008, 10 Pakistani members of Lashkar-e-Taiba, an Islamic militant organisation, carried out a series of 12 coordinated shooting and bombing attacks lasting four days across Mumbai. The attacks, which drew widespread global condemnation, began on Wednesday, 26 November and lasted until Saturday, 29 November 2008, killing 164 people and wounding at least 308.
On 21 September 2013, islamist gunmen attacked the upmarket Westgate shopping mall in Nairobi, Kenya. The attack resulted in at least 67 deaths, and more than 175 people were reportedly wounded in the mass shooting.