Originally appeared at ZeroHedge
On Wednesday The Wall Street Journal revealed that the Biden administration for the first time sent a B-52 bomber in a long range flight from the US to the Persian Gulf on Tuesday.
It's the first such "warning" message to Iran under the Biden White House, in continuation of similar recent moves by Trump, and the sixth such B-52 operation over the Persian Gulf in only a few months. WSJ reports:
The B-52H Stratofortress, a long range heavy bomber, flew from Barksdale Air Force Base in Louisiana on Tuesday and was expected to make a continuous flight across Jordan, Saudi Arabia, and down the eastern Saudi coastline near the United Arab Emirates and Qatar before returning to the U.S., a senior military official said.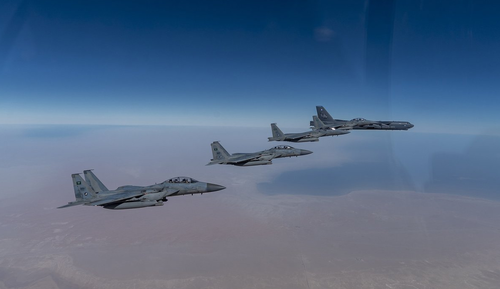 MORE ON THE TOPIC: