Jahat al-Nusra and Aharar al-Sham militant groups have reportedly attacked government reinforcements convoy heading to the Aleppo city.
The incident took place on the Khanaser-Aleppo Highway. Pro-government sources argue that it was a hit and run attack. However, reports indicate that the militants delivered a notable damage to the convoy.
In turn, pro-opposition sources say that this is a direct attempt to cut off the only government supply route to Aleppo city and clashes are ongoing in the area.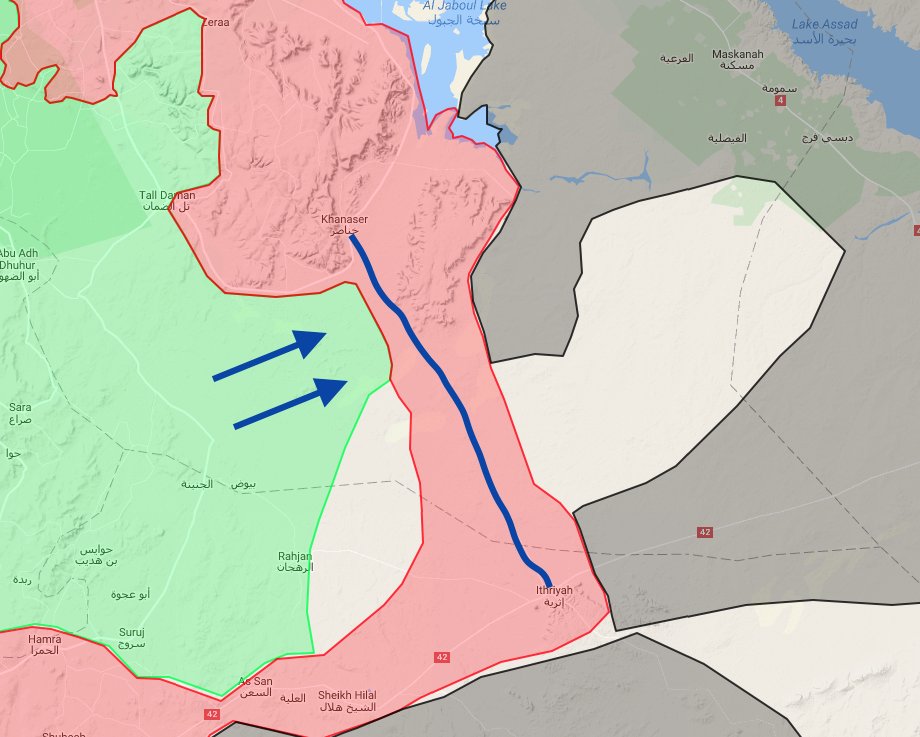 At the same time the militants attacked the Minyan Neighorhood of Aleppo City. The attack started with a vehicle-borne improvised explosive device explosion. Then, Jahat al-Nusra & Co infantry entered the neighborhood and allegedly captured the Minyan Gas Station. Heavy clashes are ongoing there.