In Russia, a state-of-the art system that can control 10 drones at once is unveiled.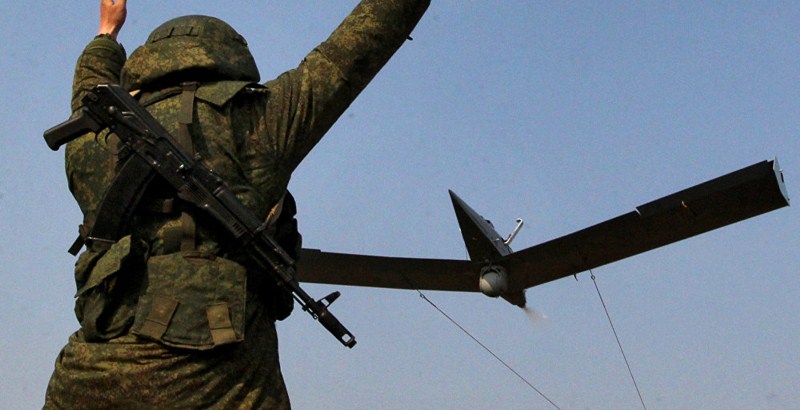 According to RIA Novosti, Russia's Vega Radio Engineering Corporation has unveiled a system capable of simultaneously controlling ten unmanned aerial vehicles (UAV) and ground-based robots.
On February 10, the system is on display at a robotic technology exhibition in Patriot Park of outside Moscow. The exhibition is being held within the framework of Robot Automation, a military technology conference being hosted by the Russian Armed Forces.
"The system, which has controls for UAVs and robots, is equipped with five workstations for operators. It includes a supercomputer which allows the operators to run up to ten UAVs and ground-based robotic systems at once," Leonid Khozin, spokesman for Russia's United Instrument Manufacturing Corporation said.
Khozin also said that the Vega concern presented "an upgraded hardware-software system for controlling a group of UAVs and ground robotic systems  on a KAMAZ-43116 chassis."
According to Khozin, as for the KAMAZ-43116 chassis, it is highly maneuverable and can operate autonomously for up to seven days; the system's mobile version can be deployed within 15 minutes.
The head of the Russian Defense Ministry's scientific research and robotics center Sergei Popov said that the ministry had been increasingly using robots for a variety of tasks, from looking for illegal armed groups to mine sweeping.
"Since 2011, the number of unmanned aerial vehicles deployed by the Russian Defense Ministry has risen ninefold, the use of ground robots has tripled and the use of underwater robots has increased four times," Sergei Popov said.