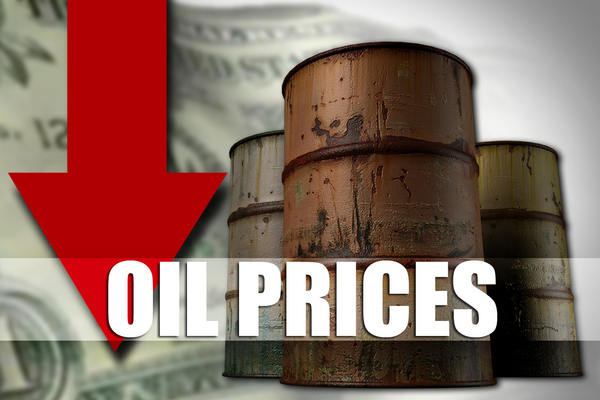 The oil price falls again. The price is now below 30$. There are speculations that the price will be further lower. It can go under 20$. As an instance, Standard Chartered bank once said that oil price needed to fall lower as 10$ per barrel before speculators reaction of "matter had gone too far".
Analysts suggested that of the low oil price is related to the increase of US and Saudi Arabia crude oil production and slow down of Chinese demand as world's largest oil consuming country. On the other hand, Europe is leaned towards Solar and other alternative sources for energy. Subsequently Europe also slows down its oil consumptions. There are other assumptions about the fallen oil price. The Organization of Petroleum Exporting Countries Or OPEC,  dominated by Gulf oil producers have stored enough oil  to be less affected by the impact of low prices. The gulf producers considered that this low oil price would have a negative effect on high-cost production, specially the on the Russian production. But the interestingly that low oil price also hurt their global leader the US. So, there is an oil war going on between OPEC leader Saudi producers and the US producers. There is another incident going to happen on 16 January 2016. The west is going to lift the ban on Iran. So, Iran will enter into a low priced international oil market. There are assumptions that, Irans enrollment in international oil trade may further lower the oil price.
Saudi Arabia the largest oil producing country of the world has ramped up their oil production from 9 million barrels per day to 10.19 million barrels per day between 2013 and 2015. Saudi Arabia is still advancing its production capacity. On the other side, according to the US oil production history, the US production dropped steadily from a highest of 9.6 million barrels a day in 1970 to under 5 million in 2008. Then independent producers introduced the new technologies of hydraulic fracturing ("fracking") and horizontal drilling to maximize the production. Since then the US production of oil increased to 7.4 million of barrels per day. The Saudi petro-Dollar partner the US has the aspiration to produce 11.6 million of barrels per day by 2020 surpassing the Saudi production. Supersede But this low oil price has downgraded the US ambition. Many wells have already stopped production in the US. Its oil storages are full.
But there are contradictory pictures about the fall of Chinese consumption. From various data, it is clearly shown that Chinese demand is not decreasing; the demand is increasing with a rate of 9% year by year. Though many western analyst suggested that the Chinese demand of oil is decreasing. It is true that China already reserved enough oil to fill up their storages. And they are still buying the low price oil. Although this oil procurement will remain stable upon final Chinese storage capacity, only Chinese heavy demand or industrial consumption of oil cannot high the oil price.
The international sanction is lifted from Iran. As a country of one of the largest oil reserve can now sell its oil to any countries. But it is not a favorable time to sell oil when the price is low, supply is high and demand is low. Irans enrollment will be treated as more supply of oil where the demand will continue to decline. So, Irans presence will have more negative effect on the global oil price which is being controlled by the petro-dollar syndicate.
There are some interesting facts about the low oil price. We assume low oil price may have an effect of low price in consumer product since it is being produced by low priced energy consumption. But in reality it is not working in that way. The government tries to balance low oil price with the past subsidy and increasing oil tax. In a relation to this fact, we are observing that in Saudi Arabia government has withdrawn the subsidy on Oil price and customer has to pay the unchanged and high consumer price of oil.